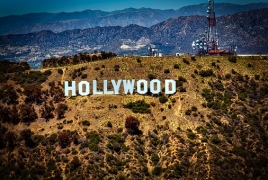 January 26, 2019 - 14:06 AMT
PanARMENIAN.Net - Top A-List Hollywood talent manager Aleen Keshishian has talked about her Armenian heritage in an interview with Forbes.
Keshishian s the founder and CEO of Lighthouse Management & Media and one of the most highly respected talent representatives in the business. Her clients include Jennifer Aniston, Selena Gomez, Paul Rudd, Mark Ruffalo, Jason Bateman, Gwyneth Paltrow, Laura Linney, Orlando Bloom, Josh Gad, Topher Grace, Billy Crudup, Justin Theroux, Emily Mortimer, Kathryn Hahn, Nina Dobrev, Miranda Kerr, writer/directors Maya Forbes and Wally Wolodarsky, and director Jesse Peretz.
She cited her parents as the biggest factor contributing to the great success she has experienced.
"They were hard-working people who pursued and achieved the American dream by immigrating to Boston from Beirut, Lebanon in 1968 so my brother and I could have the best education. They spoke 5 languages and were extremely ambitious. They fully participated in American life and my father, who had been a very successful pediatrician and author in Beirut, had to retrain here and became a board -certified radiologist in the U.S.," Keshishian said.
"But at the same time, even as my brother and I were growing up in Manchester, N.H., my parents were also very proud of, and devoted to, their Armenian heritage and community. It was just understood that we would speak, read, and write both languages, that we would know the histories of both countries, and that we would put in the extra hours to do well at school in English and at home."
It was recently announced that filmmaker Ryan Murphy has assembled quite the cast for his Nurse Ratched series at Netflix, Keshishian is among the show's Executive Producers