PanARMENIAN.Net - Although the opinion of Hemingway, who was a popular writer at that time, was very important and weighty, it could not prevent Saroyan's appearance in literary world.
"Last week a new writer emerged on the American horizon. At first glance, no bigger than the palm, this phenomenon promises a change of climate and can grow into a cyclone one day," Time magazine said, distinguishing the unique style of the writer. "Saroyan is the new name in short story genre. No story has aroused so much excitement and interest for a long time. He is the most talked about and popular young author in America. His talent is as bright as Faulkner, Dreiser or Lardner's."
Saroyan's influence on American literary life was so great in 1930-1940s that he became an embodiment of new philosophy of values. During the years of Great Depressions his evergreen optimism revived hope in lots of desperate hearts. Henry Miller offered him to work on joint projects, while Charles Bukowski and Jack Kerouac were inspired by his inner freedom. Nevertheless, Hemingway gave a hostile reception to Saroyan, who was perceived as a phenomenon of life and a symbol of his time.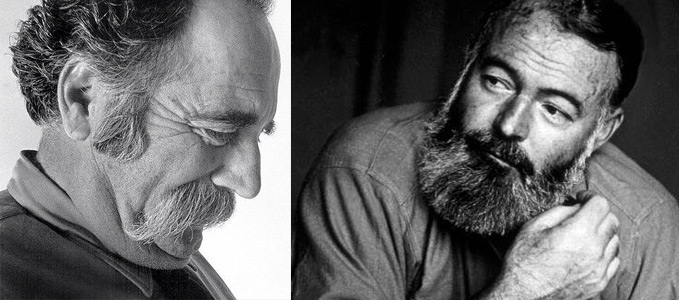 "Hemingway's heroes remain unconquered after the battle with life, while Saroyan's heroes come out the victors."
Ernest Hemingway burst into the world literature as one of those who wrote about the so-called "lost generation", young people, who survived the horrors of the WWI but lost the ability to live an ordinary life
"Although a great number of works were written on the topic, Hemingway stands out from the rest thanks to the spirit of his heroes," Vladimir Maslennikov, a member of Yelaket literary club, told PanARMENIAN.Net
"Hemingway's characters bear up against misfortune and move forward despite absolute hopelessness. The theme of confrontation and constant fighting prevails in Hemingway's works and here a parallel with Saroyan's stories should be drawn, as he also used to tell about simple people, who come across war, disappointment and pain."
However, according to Maslennikov, Saroyan's view of life was broader. His heroes – sincere people – try to learn to live in an absurd and cruel world, but still believe in justice and love. "Hemingway's heroes remain unconquered after the battle with life, while Saroyan's heroes come out the victors," he said.
They got acquainted in London and fought in Paris
In 1944 Hemingway stayed at Dorchester Hotel in London. His room has become a hub for authors, war reporters and photo journalists. Saroyan once appeared there with Hemingway's younger brother Lester. However, neither this meeting nor the following ones helped them become friends. The two writers even had a scuffle in Paris café, where you still can see a board saying "Hemingway and Saroyan fought here."
Their relations remained the same ten and twenty years later. They remained rivals till the end, although each acknowledged the other's genius. Saroyan used to say: "Hemingway is the greatest English writing author. He wrote like it was an Old Testament… Many tried but couldn't."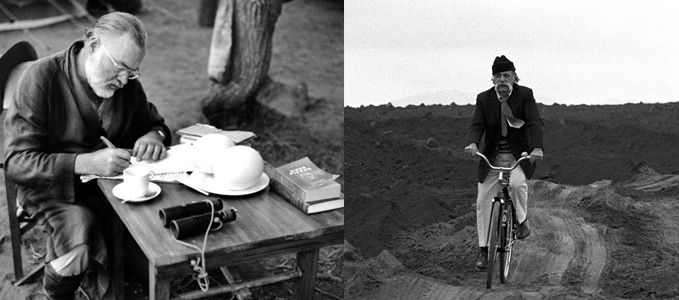 Life doesn't make exceptions
"He couldn't come to terms with his age. I think people die because they want to die. You just should not agree to die. I, for example, could have been dead for a long time, but I do live," Saroyan wrote about Hemingway.
Hemingway was found dead of a shotgun wound in the head at his home on July 2, 1961. His wife, Mary, said that he had killed himself accidentally while cleaning the weapon.
Saroyan died in Fresno, of prostate cancer at age 72 on May 18, 1981. Half of his ashes were buried in California and the remainder in Armenia at the Komitas Pantheon. His final statement for publication after his death was: "Everybody has got to die, but I have always believed an exception would be made in my case. Now what?"