PanARMENIAN.Net - "Yes, we do have hard times, as we have chosen a hard path. We don't spend much time together but it doesn't matter. I am happy because Monte is my husband," Seda used to say.
Monte met Seda in the Armenian settlement of Aynchar in Lebanon, when she was 15 and he was 21. At that time, he had to choose either to stay in Lebanon or move to Iran. He decided to stay and happened to stay at Seda's sister's house.
"I opened the door and saw his sparkling eyes and his beard. He smiled widely. Later, I showed him our school, our village and suddenly understood that he liked talking to me. Monte soon became a member of our family. When he came to Aynchar, he always stayed at our place," Seda recollects.
"We were once out for a field trip with our classmates and teachers, when Monte came. I remember that I was wearing jeans and white shirt. My hair was long. I noticed Monte and greeted him: "Hi Monte, how are you?" And he suddenly kissed me. I turned red and didn't know what to tell the other students. Finally, I murmured that it's a habit to kiss a friend when meeting in America. Years later, he told me that my hair was so shiny that he couldn't contain himself."

Time passed, and Seda moved to Beirut, to another sister of hers. Monte visited her once in a while. "I saw how he looks at me but tried to convince myself that he is not in love. One day he offered to go to a movie theater together. He bought tickets but never came. A week later I learned that he disappeared," Seda says.
She didn't hear about him for years; then she learned from newspapers that he was arrested in France and imprisoned. "That's how we learned about his links to ASALA."
In a letter dated June 6, 1988, Melkonian wrote that there are people, who stand firm on what they believe, even at the cost of their freedom, are worthy people. "Being here [in prison] is not easy but interesting in a sense. I never wanted to be here but I found some really good friends. Sometimes the best people have to stay behind the bars while lowlifes enjoy freedom. Dignified people champion their ideas even if their enemies are powerful, thus the possibility of meeting in such a place grows. We talk to each other and learn from each other," he wrote to Seda, as their communication resumed.
Monte had never been a calm person, she says. "He was tough and his righteousness raised up enemies. Serving to his nation was a great responsibility for him and Monte realized this burden every minute of his life."
A letter to Seda dated August 25, 1983 reads, in part, "I think you have already understood that I stick to my principles and do my job. You know that I am trying to use my possibilities for the sake of the Armenian nation. And even if my approaches are not 100% correct, it's at least honest and real. But there is a need to learn through errors of the past and move forward. The most patriotic and devoted people risk their lives in the interests of their nation. No one has the right to act thoughtlessly, taking cue from feelings and making wrong (but sincere) calculations. No one has the right to be careless. Inhuman and harmful deeds are performed under the pretext of our struggle. I don't think you need examples."
There is also a poem Monte wrote in prison in 1988 and dedicated to Seda (translated from Armenian):
Walls and darkness,
Cold and enemies around.
But I found the light and freedom
I found happiness and hope
I found them in your memory.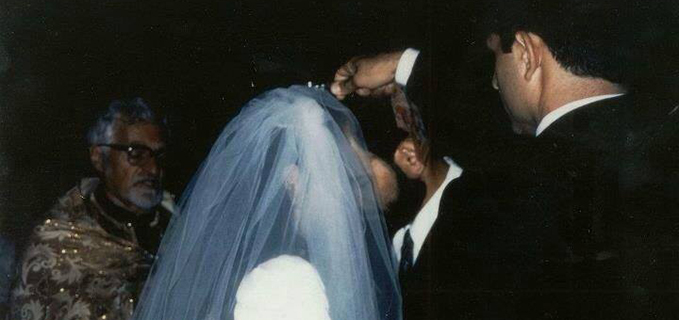 "The worst day in Monte's life came in 1983, when ASALA broke up. But he found the way to call me and say he loves me. He said he will find me himself when time comes, prohibited from looking for him and went silent again. Years later, I asked him why he called that day and he answered that he was sure he will be killed and just wanted me to know that I am the only person he loves," Seda says.
She hadn't heard from him for a long time but then she visited him in prison. In November 1985, Melkonian was arrested in Paris and sentenced to 6 years in jail for illegal possession of weapons and forgery. He was released in early 1989 and deported to Yemen. Seda followed him.
They saw themselves as a married couple already. "Documents made no sense for us at that time," Seda says.
On October 6, 1990, Monte and Seda arrived in Yerevan and settled in a dormitory. Their wedding took place on August 3, 1991 in Geghard monastery. Monte was once asked why they don't have children. "We have no time," he replied.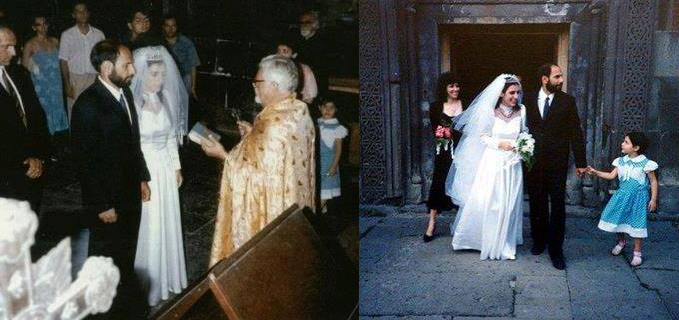 In 1991, they went to Karabakh, where Melkonian joined detachments fighting for the liberation of the villages of Buzlukh, Manashid and Erkej in Shahumyan region. He was later appointed the executive officer of the Kornidzor detachment. In summer 1992, the Azeri army, which aimed to seize the village of Machkalashen and move towards Shushi, was rebuffed by Melkonian's people, who thus secured Artsakh's south. The next year, Melkonian took the lead of the Martuni defense troops; then he fought for Martakert and Askeran areas.
"It was not easy for Monte in Karabakh. He was intelligent but naïve, and some made use of it. He had enemies both inside and outside," Seda says.
Taking part in defense and liberation battles across Karabakh, Melkonian won the hearts of the locals. "If we lose Artsakh, we will turn the last page of the history of Armenian people," he once said.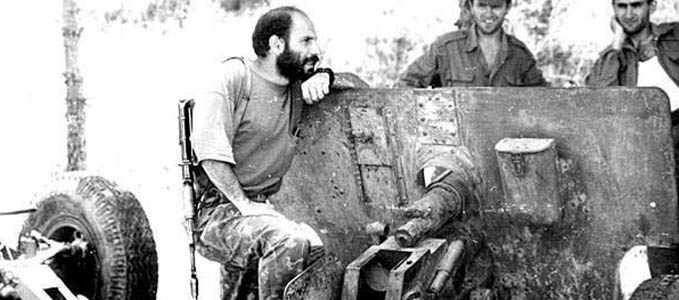 Major General Arkady Ter-Tadevosyan (Commandos) characterizes: "Monte Melkonian was one the best leaders, who could unite commanders, who defended Nagorno Karabakh from Azerbaijan."
According to Ter-Tadevosyan, Monte never accepted any retreat. "When he had to defend a territory, Monte not only defended it but also managed to liberate some more land. He was a reliable commander, who enjoyed respect of his soldiers. If they lacked weapons, he could develop an effective strategy, getting more matured in each battle."
On June 12, 1993, Melkonian was killed in a battle against Azeri forces in the village of Marzili.
"Artsakh was my first but not last victory," Monte said. In his letters to Seda he said there are two inseparable loves in his life: love for homeland and love for her, a woman who was not born in Armenia but who has become a home for him.
"Sometimes, Armenia gives me the feelings I can't experience anywhere else. A field in Berdzor was full of poppies and it was going to rain. It set my heart beating. I felt the same, when I saw Monte," Seda says.
Asked if Monte were alive, where he could be now, she says "he had no chance to be alive." She also says "there is no life without Monte."
"He is here. I feel him," she says.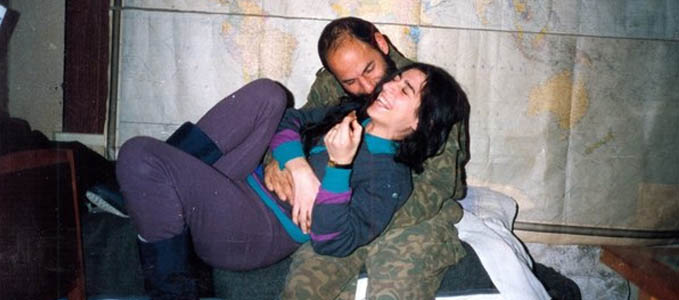 Currently, Seda lives in the United States. She got married for the second time, having chosen a friend of Monte as her husband. They have a son, whose name is Saro-Monte.
"When I think about marriage, I understand that I didn't marry an American, an Irish or anyone else. I married Monte's friend. I think we could never be together, if he didn't accept Monte as I do. He realizes it as well. Our son was a gift. He knows all about Monte and says he would like to meet him…"
National Hero of Armenia and Hero of Artsakh Monte Melkonian was buried at Yerablur Pantheon in Yerevan.