PanARMENIAN.Net - During decades, researchers have linked loneliness not just to depression, but to physical health problems as well. A seminal 1979 study reported that risk of death over nine years was more than doubled for adults with the fewest social ties, compared to those with the most. Since then, scientists have continued to connect social isolation with mortality, as well as specific conditions like cancer.
Jean-Philippe Gouin, a psychology professor at Concordia University, Montreal, Canada, tracked a group of international students who experienced major social change following a move to Montreal. The results showed that those who managed to build a better support network were healthier overall. The proof is in their heart rates.
Over a five-month period, participants responded to questionnaires that measured their social integration, as well as how lonely they felt. Gouin and his Concordia co-authors, Stephanie Fitzpatrick and Biru Zhou, also monitored participants' heart rates to detect changes in what's known as high-frequency heart rate variability (HF-HRV).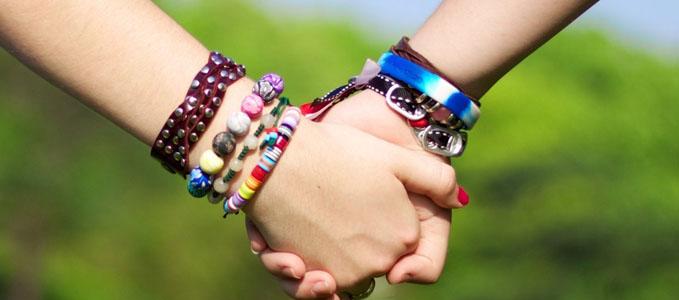 The interest in heart rate fluctuations was important because it's a marker of how well your parasympathetic nervous system is functioning. "Other research has shown that individuals with a lower heart rate variability are at increased risk for the development of poor health, including greater risk for cardiac diseases. Therefore, decreases in heart rate variability are bad for you," Gouin says.
The study showed that immigrants who were able to form friendships and get involved in new social networks during their first five months in Canada had increases in heart rate variability, while those who remained socially isolated over time showed a decrease.
"In the weeks and months that follow a major move, people often find it hard to make new friends and establish a solid social network," says Gouin, who holds a Canada Research Chair in Chronic Stress and Health. "This study shows that such prolonged social isolation can have a negative effect on physical health by impacting our parasympathetic functioning. That applies not just to international students but to anyone moving to a new country or city or anyone experiencing major social changes."
As Gouin's study suggests, lower heart-rate variability could be one thing that accounts for the connection between social isolation and poor heart health. Another possibility is stress, which is linked to heart disease, as well as many other conditions. Social support might help mitigate stress, and protect the body somewhat from its negative effects.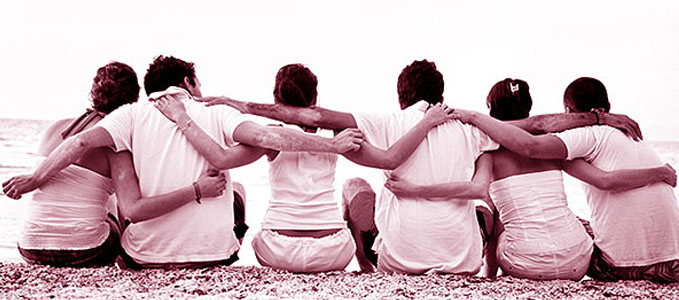 In a small study titled "The presence of a best friend buffers the effects of negative experiences", children, who hung out with their best friends during a stressful situation, they had lower levels of the stress hormone cortisol (which, in high levels over time, increases the risk for heart disease). The participants in Gouin's study didn't have their best friends in their city, but they still saw results with the presumably more casual connections they were able to make in five months.
Plenty of other studies have linked a lack of social interaction to heart problems. The Swedish Survey of Living Conditions, which surveyed more than 17,000 people, found that those with the fewest social contacts were at a 50% higher risk for dying of cardiovascular disease. And once someone has a heart problem, friends improve her chances of survival. In one study, women with suspected coronary artery disease were more than twice as likely to be alive after two years if they had a wider social circle, and also had lower rates of hypertension and diabetes. And in an American Heart Association study, after a heart attack, patients with low social support were more likely to have depressive symptoms and report low quality of life.
Also, various studies have attempted to measure whether marriage truly makes people healthier and happier, and how it compares to the lives of bachelors and single ladies out there. Of course, being single is more fun — and being married may be more comforting and meaningful.
Consistent research has shown that being married is actually good for your heart. In one study carried out at New York University's Lagone Medical Center, researchers found that married men and women had a five percent lower chance of cardiovascular disease compared to single people. Doctors aren't entirely sure why, but it's possible that since marriages typically offer a person emotional support, physical and intellectual intimacy, as well as deeper social ties to family, they might lower blood pressure and improve heart health overall.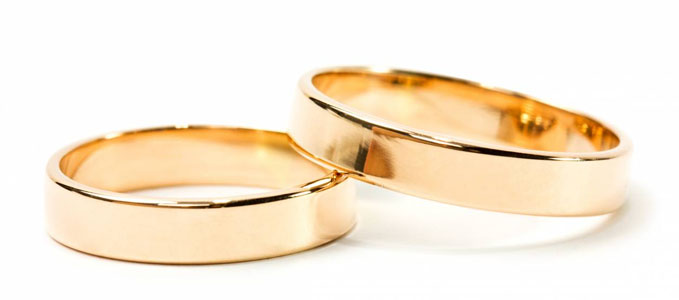 However, another recent study out of Michigan State University found that people in a bad marriage were actually more likely to experience negative cardiovascular effects, compared to people in good marriages. So it's not necessarily about whether you're married or not. It's all about how happy it's making you, and whether your relationship is healthy or strained.
"Married people seem healthier because marriage may promote health," said Hui Liu, a Michigan State University sociologist who is an author of the study. "But it's not that every marriage is better than none. The quality of marriage is really important."