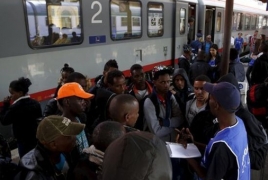 September 23, 2015 - 10:44 AMT
PanARMENIAN.Net - EU interior ministers have approved a controversial plan to relocate 120,000 migrants across the continent over the next two years, BBC News reports.
It will see migrants moved from Italy, Greece and Hungary to other EU countries.
The BBC's Europe correspondent Chris Morris says it is highly unusual for an issue like this - which involves national sovereignty - to be decided by majority vote rather than unanimous decision.
The matter must now be ratified by EU leaders in Brussels on Wednesday, September 23.
Earlier in the day, the Czech government warned that the plan was unlikely to work, even if it gained approval.
Under the EU's constitution, a country that does not agree with a policy on migration imposed upon it could have the right to appeal to the European Council - if it feels "the fundamental principles of its social security or legal system are under threat".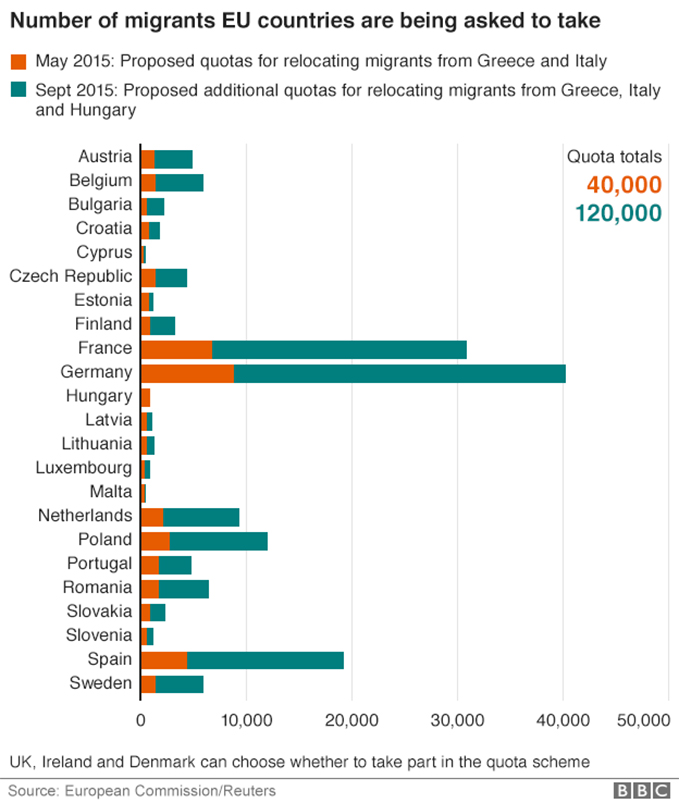 None of the countries that voted against the plan has yet indicated whether it would appeal.
Wednesday's emergency summit will also focus on tightening EU borders and boosting aid to neighbours of Syria, from where many migrants come, BBC says.
British Prime Minster David Cameron and French President Francois Hollande held talks on the eve of the meeting, saying that finding a solution to the Syrian conflict would be key to resolving the migrant crisis.
They also agreed more should be done to return migrants who do not have a genuine claim for asylum, a Downing Street spokesman said.
The UK has opted against taking part in the relocation scheme and has its own plan to resettle migrants directly from Syrian refugee camps.