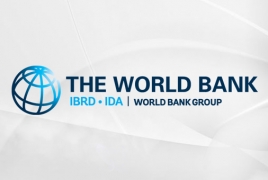 October 1, 2015 - 14:01 AMT
PanARMENIAN.Net - The World Bank Board of Executive Directors approved Thursday, October 1, a $21 million loan for the Third Public Sector Modernization Project (PSMP III) for Armenia. This project will further assist the Government of Armenia in its on-going efforts to improve quality of the public financial reporting and to improve access to selected enhanced e-government services.
PSMP III supports three main components: Public Financial Management Information Systems; e-Governance Solutions for Improved Service Delivery; and Capacity Building and Small Capacity Building Interventions.
The first component will assist the Government to improve the efficiency, effectiveness and comprehensiveness of its financial management and accounting through the development of a Government Financial Management Information System (GFMIS). The proposed GFMIS modules will include improvement, among others, in budget planning, budget execution, public procurement, debt management, accounting, budget reporting, and the general ledger.
The second component will support the implementation of select priorities as identified in Armenia's e-Governance Strategy. Key elements will include: development of the enabling environment by strengthening policy, regulatory frameworks and building institutions and capacity within the government to undertake introduction of e-governance platforms, and introduction of foundational platforms and infrastructure necessary for government-wide e-services.
The third component seeks to strengthen the capacity of the Civil Service Council and Armenian Academy of Public Administration to modernize the training system for public servants and raise the quality of trainings.
The World Bank will provide a US$21 million IBRD fixed spread loan with a 14.5-year grace period and a total repayment term of 25 years.