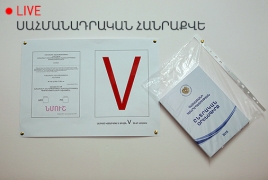 December 6, 2015 - 15:58 AMT
PanARMENIAN.Net - Armenia is voting on amendments to Constitution today, December 6.
1997 polling stations opened across the republic at 8 am local time, set to close at 8 pm. The total number of voters is 2 550 323.
18 local and 6 international organizations are monitoring the referendum, including CIS observer mission, CIS Interparliamentary Assembly, foreign Central Election Committees, Parliamentary Assembly of the Council of Europe (PACE), OSCE Office for Democratic Institutions and Human Rights (ODHIR), representatives of foreign embassies accredited to Armenia.
PanARMENIAN.Net is following the course and developments of the constitutional referendum.
20:00 Referendum on amendments to Armenia's Constitution ended at 8 pm sharp.
18:12 The police have launched an investigation into double voting cases, as well as attempts of hindering the work of RFE/RL Armenian Service and iLur.am website journalists.
16:02 According to Transparency International Anti-corruption Center, yet another person voted twice at 11/03 polling station.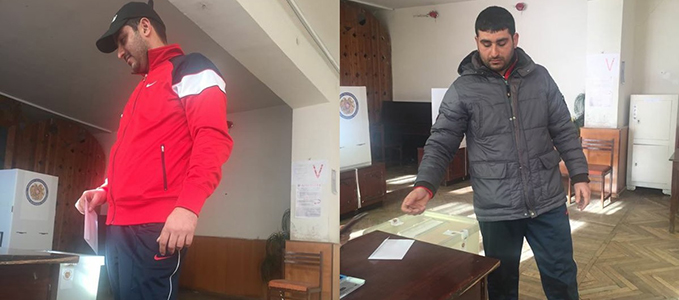 15:37 As of 2 pm, 622 643 (24.26%) people have voted in the December 6 referendum on constitutional amendments in Armenia, a Central Electoral Commission representative said.
15:09 As of 1:00 pm, Armenia Prosecutor General's Office and its territorial divisions haven't received any written applications or reports concerning violations of electoral code, Armen Marukhyan, deputy chief of the investigation and supervision department at the Prosecutor General's Office told reporters at the Central Commission of Referendum.
15:09 President Serzh Sargsyan met Sunday with Alan Mill, PACE co-rapporteur on Armenia, who has arrived in the country to observe the referendum on constitutional amendments. Mill praised the pre-referendum preparatory work and hailed Armenia's close cooperation with the Venice Commission.
14:52 According to Transparency International Anti-corruption Center, the following person has voted twice at 11/3 polling station.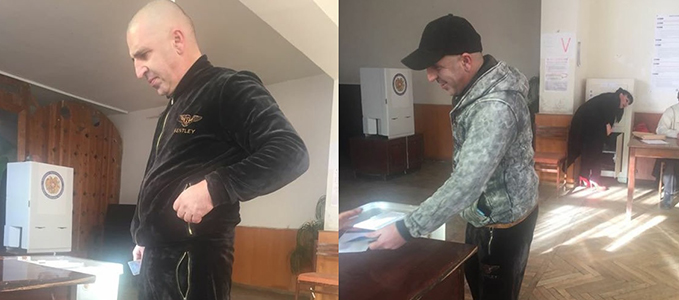 10:34 Starting early December 6, a number of alarm calls concerning violations of electoral process have been registered. A person has been trying to gather voters' data in a Yerevan-based polling station, while a committee member has broken the ballot box in rage over violationsin Kotayk province. The box has been changed with a new one.
10:11 According to the police, there are 220 voters with 110 coinciding personal data, all of whom are different persons.