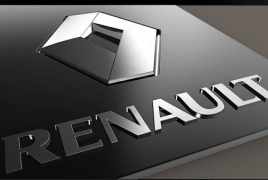 January 14, 2016 - 17:05 AMT
PanARMENIAN.Net - Shares in French car manufacturer Renault have fallen 20% on reports of police raids on several of its factories, BBC News reports.
The raids were reportedly connected to the Volkswagen emissions scandal.
However, French police would not confirm the reports. Renault said it might issue a statement later.
"Agents from the (anti-fraud unit) DGCCRF intervened in various Renault sites last week," the CGT Renault union said.
The probe targeted the engine control units which, according to the union, suggests that the raids "are linked to the consequences of the Volkswagen rigged-engines affair". The union also said police officers took the personal computers of several directors.
Last month, Renault said it would invest €50m (£38m) into bringing the real emissions of its cars into line with those measured in official test conditions.
Authorities and car manufacturers have been on alert in the wake of the Volkswagen emissions scandal, which emerged in late September.
Volkswagen (VW) admitted its diesel-engine cars had been fitted with "cheat" software in order to pass U.S. emissions tests.
In the days following the scandal several car manufacturers issued statements affirming their cars adhered to all emissions standards and were not fitted with cheat software.
VW said around 500,000 cars in the US had been fitted with the "cheat" devices, which were designed to make VW cars appear more fuel efficient and environmentally friendly than they really were. It also announced plans to recall and inspect 8.5 million cars in Europe, including 2.4 million in Germany, 1.2 million in the UK and 500,000 in the U.S.