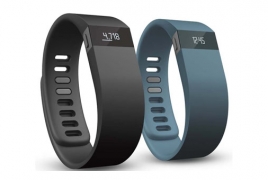 January 11, 2017 - 12:03 AMT
PanARMENIAN.Net - One of the more surprising smartwatches of 2015 was from Vector, a Romanian startup led by former Citizen executives. Its 30-day battery life, Pebble-esque UI and classic watch design made it a great device for someone seeking a less ostentatiously geeky wearable. Now, the company has revealed that Fitbit has purchased it and its employees will be joining the fitness wearables firm, Engadget said.
Unfortunately for Vector owners, Fitbit will be integrating Vector's hardware and software know-how into its own organization. That means that Vector, as a brand, will die off, and while its watches will remain operational, you can kiss any hope for software updates and new hardware goodbye, Engadget said.
It's the second low-power watch brand that Fitbit has purchased in recent months after rescuing Pebble at the end of 2016. The fact that Vector drew, inspiration from Pebble means that the two teams will have plenty of common ground.
It's certainly not enough to assume that Fitbit is working on a low-power smartwatch in the vein of Pebble and Vector. But then it seems silly to spend all of that money on two very un-Fitbit like devices just to force them to tweak the underwhelming Blaze, Engadget said.