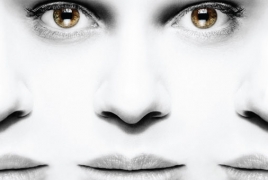 April 17, 2017 - 14:38 AMT
PanARMENIAN.Net - BBC America has just debuted a new extended trailer for the upcoming fifth and final season of "Orphan Black" for the audience's viewing pleasure. The new trailer offers a look at the brutal future for the clone club as a lot of footage featuring the club fighting back against Neolution is glimpsed, AceShowbiz said.
The first part of the trailer sees Sarah Manning (Tatiana Maslany) witnessing her doppelganger killing herself when she throws herself onto a train in the first season. "From the very start, they hunted us," Sarah says, before Alison, another Sarah's clone, adds, "Controlled us." Helena later adds, "Used us," as a glimpse of herself being carried by one guy is shown. The trailer features a scene during which Helena is being tortured by Proletheans who wants to make her a killer.
Several other shots from previous seasons continue to be shown until new scenes are glimpsed, when someone among the clones is seen being attacked in a wooded area. "Now we fight to decide our destinies, to control our bodies, to left whom we choose, to live our lives," Tatiana's multiple characters continue narrating. Helena can be seen fighting back with a syringe, while Alison seemingly is being kidnapped as someone puts a hood on her head.
A new clone, Krystal, is also featured attacking a mysterious guy. Brutal future lies ahead of the clone club for the upcoming season five, but they will fight together. "For a new future, together we fight until the end. Together we are one!" chant the girls at the end of the extended trailer.
The official synopsis of the upcoming season five of the critically acclaimed Canadian series reads, "Sarah, reluctantly return home from her Icelandic hideout to track down an elusive and mysterious ally tied to the clone who started it all-Beth Childs. Sarah will follow Beth's footsteps into a dangerous relationship with a potent new enemy, heading in a horrifying new direction. Under constant pressure to protect the sisterhood and keep everyone safe, Sarah's old habits begin to resurface. As the close-knit sisters are pulled in disparate directions, Sarah finds herself estranged from the loving relationships that changed her for the better."
Also starring Jordan Gavaris, Kevin Hanchard, Maria Doyle Kennedy and Skyler Wexler, "Orphan Black" final and fifth season premieres on Saturday, June 10 at 10 P.M. on BBC America.