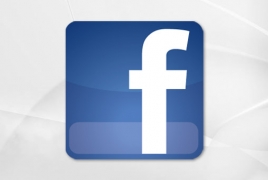 November 3, 2017 - 18:18 AMT
PanARMENIAN.Net - Facebook Questions first launched in 2010 as a Quora wannabe before shifting into lighter-weight polls, but Facebook shut the feature down in 2012. Apparently it was just ahead of its time as Facebook went poll-crazy this year, adding them to Instagram Stories and Messenger group chat as well as buying hit teen anonymous polling app tbh. Plus it's had bare-bones multiple-choice text polls for Facebook Pages for years.
Now the social network is officially launching Facebook Polls with the added options of using photos or GIFs as answers. Polls are coming to people and Pages on iOS, Android, and desktop Friday, November 3, TechCrunch says.
Facebook's been testing these new Polls since at least September, but now everyone will have access. You just open the status compose on your profile or Page, select Polls, write your question and two answers, optionally upload images or choose from a library of GIFs, choose an expiration date for your polls, post, and then you and everyone who votes can see the results. Beware, the answers aren't anonymous and aren't only visible to a poll's creator.
Facebook Polls will provide an easy way to spur conversation, gather opinions, or organize plans. You could ask what TV show is better using GIFs of the programs, find out which of your outfits friends prefer, or find out what movie your pals want to go see tonight.