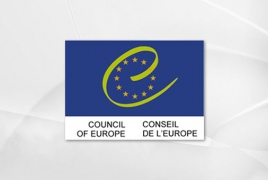 September 7, 2018 - 14:29 AMT
PanARMENIAN.Net - Armenia has made good progress in strengthening its framework to tackle money laundering and terrorist financing since December 2015 and implementing a number of recommendations considered outstanding, especially in the area of risk assessment, targeted financial sanctions related to proliferation and preventing terrorism financing abuse of non-profit organisations. However, other deficiencies remain and need to be addressed, according to the findings of the Council of Europe's anti-money laundering body, MONEYVAL, in a follow-up report published today.
The report analyses Armenia's progress in addressing technical compliance deficiencies identified in the country's mutual evaluation report of 2015. The 2015 mutual evaluation report assessed the effectiveness of Armenia's anti-money laundering and counter-terrorist financing (AML/CFT) measures and their compliance with the Recommendations by the Financial Action Task Force (FATF).
The new report says that after Armenia has brought the assessment of its money-laundering risks to an adequate level, MONEYVAL has raised its rating on this recommendation from "partially compliant" to "largely compliant".
Another positive development is that the legal basis for the implementation of targeted financial sanctions related to proliferation of weapons of mass destruction has been amended and now refers expressly to the freezing of property and funds of proliferation-related persons. The rating for this recommendation has thus been upgraded from "partially compliant" to "largely compliant".
Progress has also been made on identifying which NGOs are particularly at risk of being misused for terrorist financing. Armenia has identified those organisations and has concluded that they entail in general a low risk of being abused for terrorist financing. Therefore, the rating of compliance with this recommendation has been changed from "largely compliant" to "compliant".
MONEYVAL welcomed progress made on other recommendations, such as the ones relating to politically exposed persons and their family members; to regulation and supervision of designated non-financial businesses and professions (such as lawyers, real estate agents and dealers in precious metals and stones), as well as to the powers of law enforcement and investigative authorities to obtain access to all necessary documents for use in investigations. However, it considered that more than just minor shortcomings remain and kept their rating at a level of "partially compliant".
Since 2015, several of the FATF Recommendations have been amended. These changes have had no impact on the previous assessment, the report says: Armenia has kept good ratings for recommendations on criminalisation of the financing of terrorism ("largely compliant"); on internal controls and foreign branches and subsidiaries ("compliant") and on tipping-off and confidentiality ("compliant").
MONEYVAL decided that Armenia would remain in regular follow-up and will continue to report back in two-and-a-half years to the Council of Europe on further progress to strengthen its implementation of the measures to fight money laundering and terrorist financing.