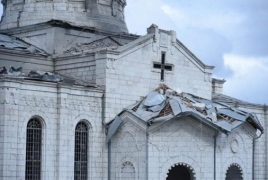 October 8, 2020 - 13:58 AMT
PanARMENIAN.Net - The Azerbaijani army struck the iconic Ghazanchetsots Cathedral in Shushi, Nagorno-Karabakh on Thursday, October 8, the Artsakh Infocenter reveals.
"The enemy has struck the symbol of Shushi, Ghazanchetsots Cathedral," the Infocenter said on Facebook.
The cathedral was consecrated in 1888 but was damaged during the March 1920 massacre of Armenians of the city by Azerbaijanis and experienced a decades-long decline, well into the Soviet period. During the Nagorno-Karabakh War, Azerbaijan used the cathedral as an armory to store missiles. It was restored in the aftermath of the war and reconsecrated in 1998. A landmark of Shushi and Karabakh, it has become an icon for the Karabakh Armenian cause. Standing 35 metres high, Ghazanchetsots is one of the largest Armenian churches in the world.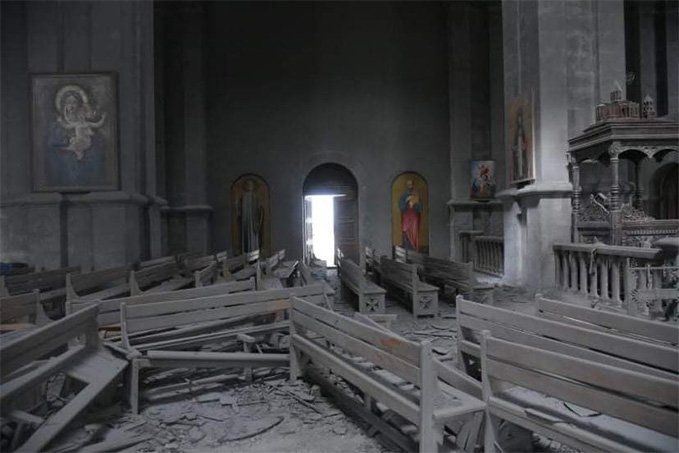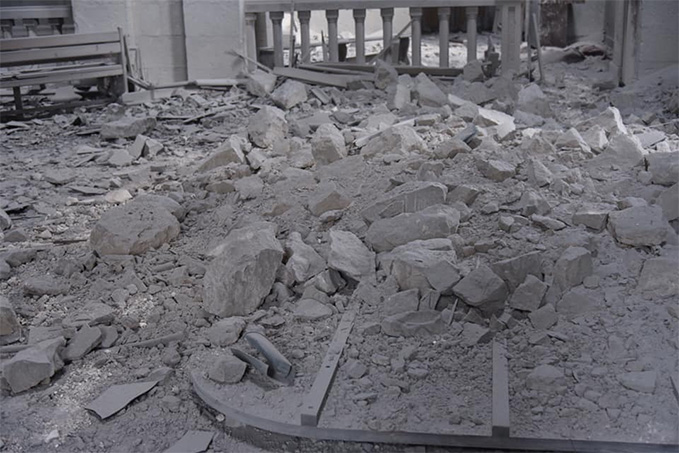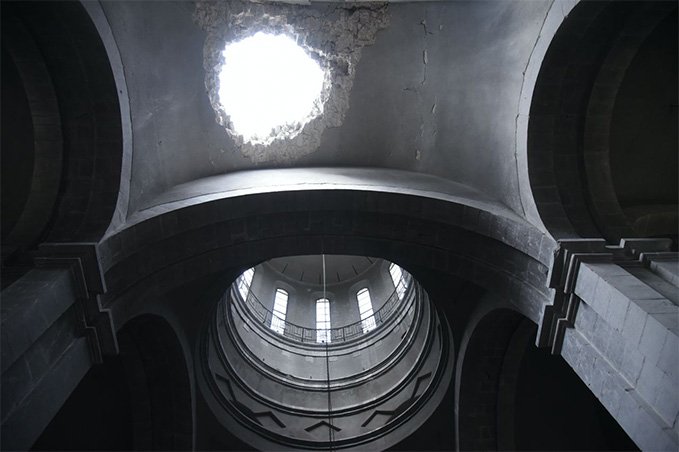 Azerbaijan, with help from Turkey, launched a large-scale offensive against Karabakh (Artsakh) in the morning of September 27, shelling Armenian positions and civilian settlements with large caliber weapons and rocket systems. Armenia and Karabakh have introduced martial law and total mobilization. The Armenian side has reported deaths and injuries both among the civilian population and the military. International and local journalists too have been injured in Azeri shelling of towns and villages.
Donations can be made to Hayastan All-Armenian Fund, which has launched a fundraising campaign to support Karabakh amid Azerbaijan's aggression.