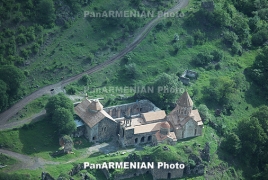 November 23, 2020 - 10:40 AMT
PanARMENIAN.Net - Active combat in the 2020 Azerbaijani war against Nagorno-Karabakh (known as Artsakh to Armenians) may have recently ended, but Azeri aggression against the rich and irreplaceable cultural heritage of its indigenous Armenian people has only just begun, the wall Street Journal says in a recent article.
Researcher and historian Christina Maranci believes Armenians are confronted with a critical moment in their history: "Ancient national treasures in Artsakh are at risk of complete erasure. Like its Turkish ally, Azerbaijan has eliminated hallmarks of native Armenian culture, destroying any monuments that might undermine the false narrative of ancient and exclusively Azerbaijani presence in the region."
According to the article, thousands of monuments in Artsakh will be vulnerable to the cultural erasure for which Azerbaijan is known. Some of the monuments date to as early as the fourth century, when Armenia became the first nation to establish Christianity as a state religion.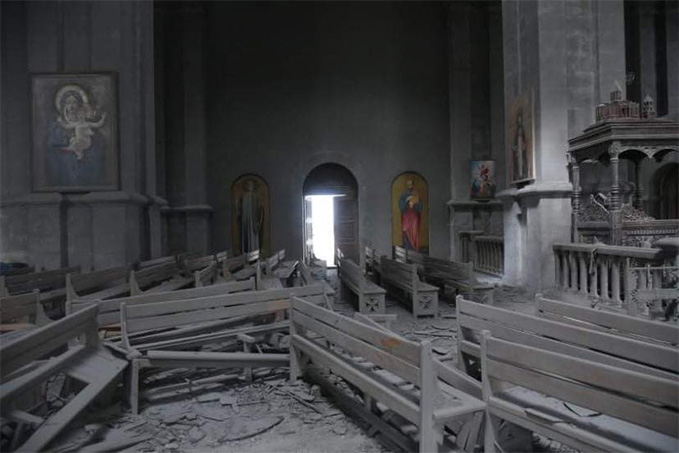 "These extraordinary architectural monuments feature ancient inscriptions, wall paintings, and sculpture. They are not only artistic and historic treasures, but also material proof of the long history of Armenians throughout the region," Maranci says.
"Sites across Artsakh are now vulnerable to intentional destruction; once gone, they are gone forever. The loss of any single culture constitutes a harmful impoverishment of the heritage of all the nations of the world. It is imperative that Unesco, the International Council on Monuments and Sites, the Blue Shield, World Monuments Fund and other international organizations committed to the conservation and protection of cultural heritage sites immediately help safeguard and monitor these monuments while documenting them for posterity. Such a mission may require a United Nations Security Council resolution, as Azerbaijan is unlikely to agree voluntarily."
Armenian Prime Minister Nikol Pashinyan, Russian and Azerbaijani Presidents Vladimir Putin and Ilham Aliyev have signed a statement to end the war in Karabakh after almost 45 days. Karabakh (Artsakh) President Arayik Harutyunyan has said he has agreed to the deal signed by Armenia, Russia and Azerbaijan.