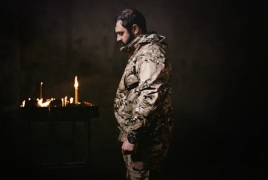 January 9, 2021 - 13:51 AMT
PanARMENIAN.Net - The six-week war in Nagorno-Karabakh killed thousands of people, displaced tens of thousands more, and, on top of all that, unleashed an uncontrolled outbreak of Covid-19, illustrating what an ugly breeding ground war can be for the virus, The National Geographic says in a fresh article.
The ceasefire, according to the publication, did not even resolve the long-running conflict, as thousands of Armenians are now being forced from their homes, worrying about the preservation of their cultural heritage in the territory returned to Azerbaijan—as well as the preservation of their own future in a land where they've lived for generations.
Within weeks after Azerbaijan launched the war, more than half of Nagorno-Karabakh's population of 150,000 fled to Armenia. After the ceasefire statement was signed, many Armenian residents were forced to leave their homes for good, and some of them set fire to their homes to prevent Azerbaijanis from living in them.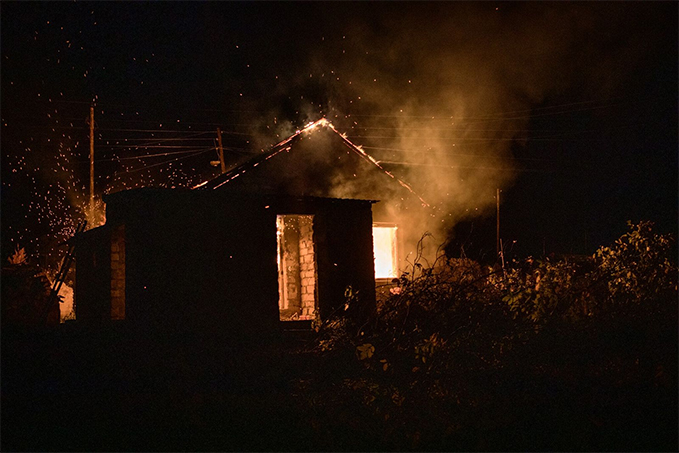 "Across Stepanakert, the branches of persimmon trees were heavy with orange fruit that went unharvested. Windows were fortified with sandbags and tape, and the wail of sirens and subsequent booms of shelling became a familiar soundtrack. Those who remained in the city took refuge in the city's crowded basements. There, they were vulnerable to Covid," the article reads.
"Before the war started, Nagorno-Karabakh had managed to keep the virus in check with border controls, contact tracing, and strict isolation of cases, even while the numbers rose in neighboring Armenia. But when the war began, preventive efforts such as contact tracing suddenly ceased, even as people crowded into basements. Testing became difficult, and doctors abandoned protocols as they struggled to deal with the wounded."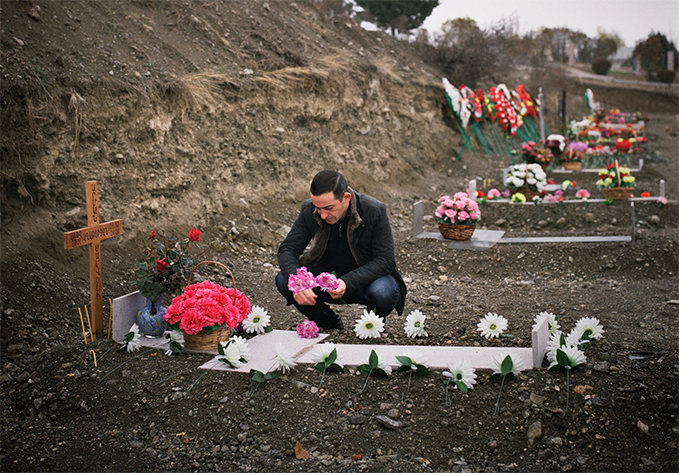 Medical and military volunteers from Armenia, where cases increased eight-fold in the two months after the war's start, surged across the border, bringing the virus with them. Overwhelmed medical staff kept treating patients even when they were infected, the publication says.
When Azerbaijan took control of the city of Shushi, a mountain city overlooking the capital Stepanakert, residents, including the medical staff fled Nagorno-Karabakh in a panicked rush. After the ceasefire statement was signed the city was quietly coming back to life, with doctors and nurses returning to Karabakh to take care of new Covid patients. Nurse Arina Sarkisyan and her two kids have returned too, but they don't feel safe anymore.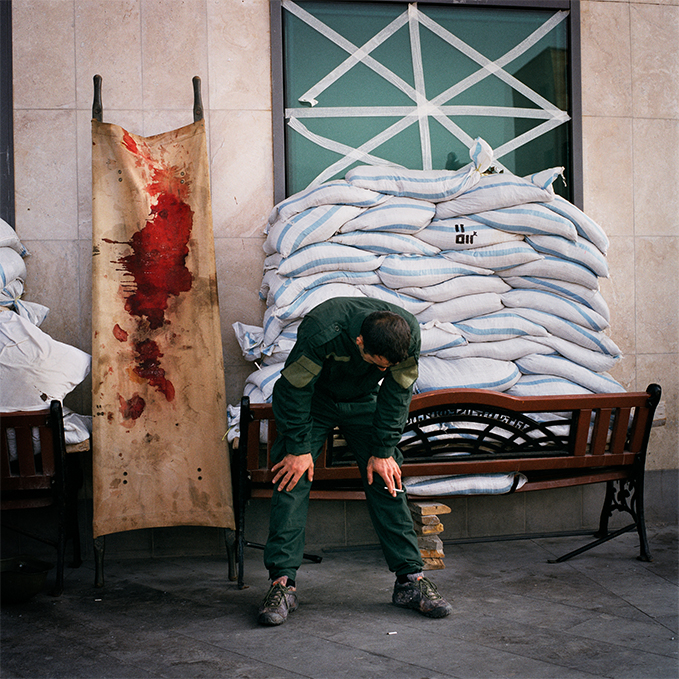 "No longer confident of a future for her children here, she says she will begin looking for a way out—maybe Armenia, or Russia. Many of her friends were doing the same. 'It's dangerous here. What's next? We don't know what will happen next'," the article concludes.