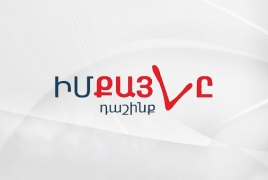 February 3, 2021 - 16:22 AMT
PanARMENIAN.Net - Lawmakers from Armenia's ruling My Step bloc have proposed changing the country's mass media legislation, which wound ban the citation of "anonymous sources" and "highlight the financial transparency" of the media.
The draft law seeks to clarify a number of concepts, including the term "anonymous source", namely, defining it as an Internet website with a hosting and domain, or a social media account, that can't be identified or is hidden from readers.
The authors of the bill propose to prohibit the citation of sources that do not provide data stipulated for by the Law on Mass Media or are anonymous. The bill states that the proposed changes cannot be considered as restricting freedom of speech, as they "protect the media and freedom of speech."
According to the authors of the project, after the proposed changes, the media can cite anonymous sources, but "they will be responsible for the information being disseminated."
The lawmakers also propose to oblige news agencies to publish the previous year's financial report and information on annual revenues by March 31 of the current year.