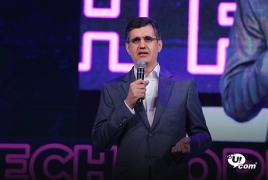 May 20, 2023 - 12:19 AMT
PanARMENIAN.Net - On May 19, 2023, Ralph Yirikian, Director General of Ucom inspired audience of the Yerevan Tech Forum 2K23 with keynote speech on "Crucial Role of Leadership in Navigating Digital Transformation Successfully". The event, focused on the latest advancements in technology and innovation, provided an ideal platform for Mr. Yirikian to share his expertise and experience in leading change in the telecom field for nearly 25 years. Additionally, Ucom, a Speedtest Award™ winning fastest fixed and mobile services provider in Armenia, offered technical support by ensuring a high-speed internet connection throughout the forum. The audience actively engaged with Mr. Yirikian's insightful speech and participated in broader discussions surrounding digital transformation.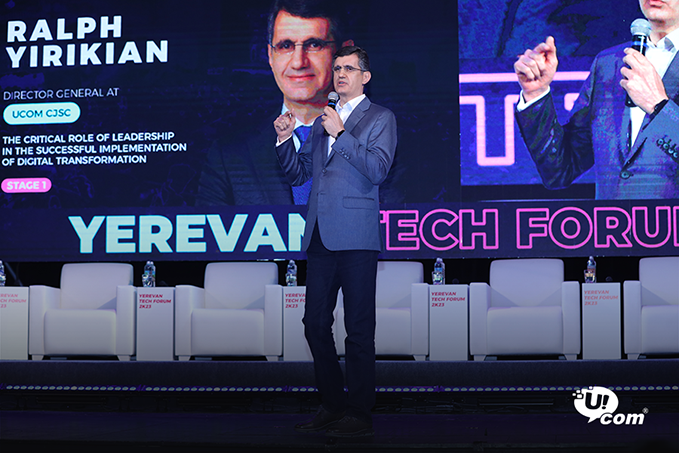 "Digital transformation goes beyond superficial changes like adding new software or implementing a few process adjustments. It requires a deliberate and dedicated commitment from leadership, establishing a shared vision and prioritizing it as a primary goal, rather than one of many competing initiatives. It must permeate the core direction of the organization, fostering collaboration and actively seeking input from individuals who possess deep digital expertise. Leadership must be willing to enhance their own digital competencies and guide the organization and its future leaders toward a digitally-driven world", said Mr.Ralph Yirikian, Director General of Ucom.
He emphasized that embracing digital transformation is especially crucial in today's landscape, as it caters to the needs and expectations of both the Z and Alpha generations, who are inherently connected and reliant on digital technologies for their personal and professional lives.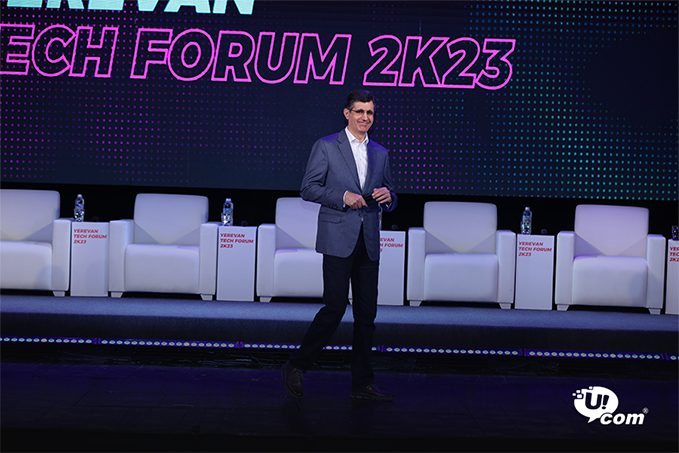 The Yerevan Tech Forum had provided experienced entrepreneurs and professionals with a platform to come together and discuss the latest advances in digital transformation strategies. This time forum had also hosted international keynote speakers who had given inspiration and practical tips to take businesses to the next level through digital transformation.