PanARMENIAN.Net - The body of a Van cat is graceful, muscular, with well-developed chest and back that narrows at the tail. It has silky water-repellent fur, snowy white with amber marks on the head and tail. Archeological findings prove that the breed is very old. For example, big cats with characteristic coloring were depicted on the jewels of the Ararat Kingdom (Urartu) dating back to II-I centuries BC.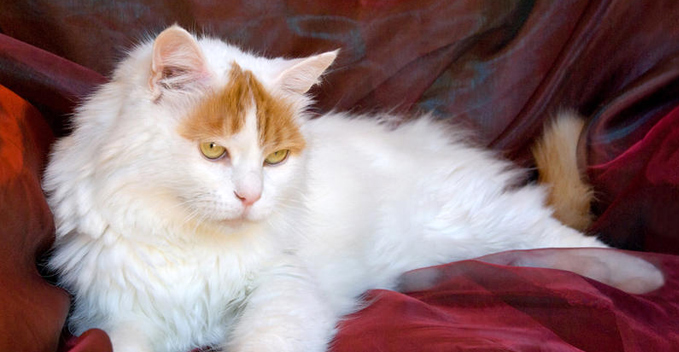 The common opinion that a Van cat must be odd-eyed is however erroneous. Heterochromia is not the dominating feature of the breed. The eyes of a Van cat can be both amber, both blue, or one eye amber and the other one blue. There are no Van cats with green eyes.
As a symbol of Armenia, Van cats were exterminated during the years of the Genocide. However, dozens of years later, Turks declared Van cats as national patrimony and the "heritage of their ancestors."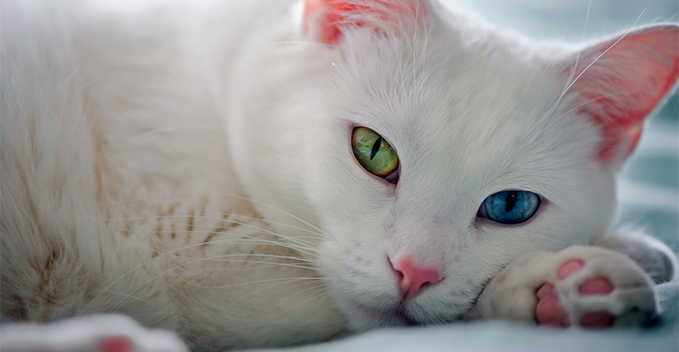 A research institute to breed Van cats was established in 1987. However, the Turkish breeders actually assimilated Van cats with Angora cats. According to a Muslim tradition, only a totally white cat is "pure". Besides, the "Turkish standard", which has nothing in common with the international standards, supposes different eye color.
Thus, the breeding taking place in Turkey can result in complete extinction of Van cats. Besides, this kind of breeding can cause various pathologies, specifically deafness.