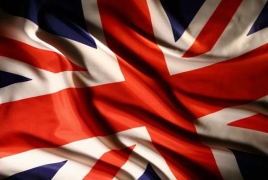 December 5, 2015 - 16:47 AMT
PanARMENIAN.Net - RAF jets have carried out their second set of air strikes in Syria since MPs backed military action against so-called Islamic State in the country, BBC News reports.
The Omar oil fields were targeted for the second time, using two Tornados and, for the first time, two Typhoons.
Defence Secretary Michael Fallon, who is visiting the British base for the Syria mission in Cyprus, said: "Last night saw the full force of the RAF."
Four Tornado jets launched the first UK air strikes in Syria on Thursday, December 3.
Bombing began hours after MPs gave their backing for military action, with the oil fields, which are in eastern Syria, targeted.
During his visit to RAF Akrotiri in Cyprus, Fallon thanked military personnel. He made no assurances about the length of the campaign, telling them only it was "not going to be short or simple".
The Ministry of Defence said the Tornados and Typhoons used Paveway IV guided bombs to hit wellheads in the oil field on Friday night, "thus cutting off the terrorists' oil revenue at the very source".
Eight attacks were carried out, and early reports suggest that they were successful, an MoD statement added.
At the same time, an unmanned but armed RAF Reaper drone destroyed an IS truck bomb in northern Iraq.