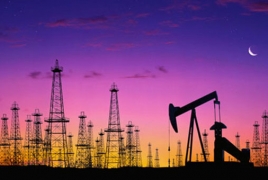 February 24, 2016 - 10:29 AMT
PanARMENIAN.Net - Saudi Arabia delivered its starkest message yet to a reeling global oil sector, saying it wouldn't rescue the industry from low prices by cutting its production, the Wall Street Journal reports.
Ali al-Naimi, Saudi Arabia's powerful petroleum minister, told the elite of the global energy industry Tuesday, Feb 23, that demand for oil remains strong but that for prices to recover, excess supply will still need to be curbed. That rebalancing, he said, will start as low prices squeeze out the production of oil that is the most expensive to extract and sell.
That production comes from places including U.S. shale fields, Canada's oil sands and deepwater projects that attracted investment during the years oil was priced over $100. Now it is closer to $30.
"The producers of these high-cost barrels must find a way to lower their costs, borrow cash or liquidate," Naimi told the IHS CERAWeek gathering, which included top executives from many of the world's biggest oil companies and senior officials from big producing countries.
He added that prices hovering above $100 a barrel for years encouraged inefficient producers to grow output, and those barrels will have to leave the market first. "It sounds harsh, and unfortunately it is. But it's the most efficient way to rebalance markets."
Saudi Arabia could produce oil profitably at $20 per barrel, Naimi asserted, a level well below current prices. "We don't want to, but if we have to, we will," he said.