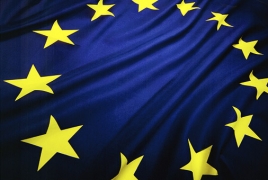 September 12, 2017 - 11:45 AMT
PanARMENIAN.Net - EU lawmakers are pushing for an end to international data roaming charges between the EU and Georgia, Moldova, and Ukraine, RFE/RL reports.
According to a draft report of the European Parliament's recommendations to other EU institutions such as the European Commission and the European Council regarding the Eastern Partnership (EaP) in the run-up to the Eastern Partnership summit in Brussels in November, the chamber wants "an attractive 'EaP+' model for associated countries" that could include such things as "additional unilateral tariff preferences, the abolition of roaming tariffs between the partners and the EU, and the development of high-capacity broadband."
The paper, which was seen by RFE/RL, also states that the EaP+ model could be offered to the other three Eastern Partnership countries -- Armenia, Azerbaijan, and Belarus -- "once they are ready for such enhanced commitments."
The European Union abolished roaming charges for its 28 member states in June after over a decade of legislative and political wrangling