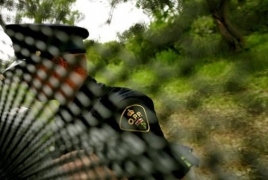 April 25, 2018 - 14:08 AMT
PanARMENIAN.Net - Toronto police are still trying to piece together the motive behind the van attack that left 10 people dead and whether the suspect's frustrations with women contributed to the rampage, CNN reports.
Sgt. Graham Gibson, a homicide detective with the Toronto police, said the victims in the attack are "predominately female," but there's no evidence that suspect Alek Minassian was bypassing men or deliberately targeting women.
Minassian is of Armenian descent.
Minutes before carrying out the rampage, the 25-year-old posted on Facebook what appears to be a message praising a man who vowed to "destroy" women who rejected him.
"All hail the Supreme Gentleman Elliot Rodger!" reads the post. The accolade apparently refers to the California killer who carried out a "day of retribution" in 2014, CNN law enforcement analyst Josh Campbell said.
Facebook has since taken the post down. The full post also says "the incel rebellion has already begun."
"Incel" or "involuntarily celibate," is a term used by men who claim they have been denied their right to experience sex with women.
The misogynistic community describing themselves as "incels" was banned from Reddit in November for breaking rules that prohibit hate speech on the online platform, The New York Times reported.
Members of the group were accused of encouraging violence against women as well as justifying and encouraging rape, according to an online petition calling to ban the subreddit community.
Gibson said Tuesday that investigators are looking at all aspects for the investigation, including the content of Minassian's post.
When asked if the suspect was motivated by his frustrations with women, Gibson said it was part of the investigation.