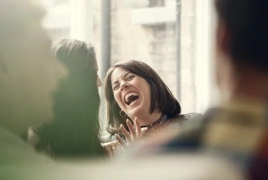 February 20, 2019 - 14:27 AMT
PanARMENIAN.Net - The presence of humor during therapy sessions is associated with improved outcomes, according to a new study published in The American Journal of Psychotherapy, PsyPost reports.
"Humor is present in virtually every human relationship, and also inside psychotherapy sessions. Clients make humorous statements about their situation, and also about their therapeutic process," said study author and psychiatrist Christophe Panichelli.
"Famous psychotherapists used humor with their clients and published an abundant literature to describe the risks and benefits of this particular psychotherapeutic tool. But when I searched for clinical studies about the relationship between humor and psychotherapy effectiveness, I only found one study about this topic (Ventis et al. 2001), an interesting study conducted in behavioral therapy for clients with arachnophobia."
"No other diagnoses were included, and therefore it is not possible to generalize its results to a real-life population of clients with other clinical problems," Panichelli explained. "We wanted to complete the available data by following W.E. Deming's advice: 'In God we trust; all others must bring data.'"
In the study, 110 psychiatric clients along with their therapists completed surveys regarding humor during individual outpatient psychotherapy sessions. The clients had attended at least 10 sessions. The research included both men and women with a variety of diagnoses.
The researchers found that the use of humor during psychotherapy sessions was linked to higher ratings of therapeutic effectiveness. Clients who reported more occurrences of humor during therapy also tended to report greater pleasure in participating in therapy sessions and report a stronger therapeutic alliance.