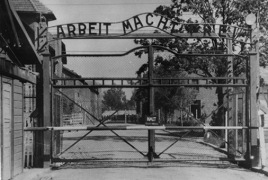 July 1, 2020 - 16:37 AMT
PanARMENIAN.Net - Closed during the coronavirus pandemic, the Memorial and Museum Auschwitz-Birkenau reopens July 1. The downtime was used for maintenance and restoration, Deutsche Welle reports.
Like many museums in Europe, the Memorial and Museum Auschwitz-Birkenau in southern Poland's Oświęcim has been severely affected by the coronavirus pandemic. On March 12, 2020, the international memorial on the site of the former German Nazi concentration and extermination camp closed to visitors. Guided tours could no longer take place. "The budget has collapsed," the museum's website announced, with a call for donations. "We are appealing to all those who are concerned with preserving memory."
The extensive memorial work is financed largely by paid group tours, pre-booked on the internet in 19 languages. The 328 guides who give daily tours on the extensive grounds and in the museum have been unemployed since the museum was closed.
The reopening on July 1, 2020 marks a new era for the Memorial and Museum Auschwitz-Birkenau, established in 1947 as a memorial site by the Polish Parliament at the initiative of former concentration camp prisoners. Public access and the museum staff's work are now heavily regulated in accordance with coronavirus hygiene measures.
Physical distancing regulations, protective masks and a mandatory "one-way" movement system on the premises are now standard. No more than 15 persons are allowed in a guided group. For the memorial and museum, the income normally generated by booked guided tours is reduced by half.