Transition from pencils to oil paint
I grew up surrounded by beauty and art thanks to my parents: my mother was a musician and there was always music at our home. I started painting at an early age, like many kids do, but I guess it stayed longer with me. As a kid I was flipping through books on art to learn about the ways to blend color. All I had back then was pencils, and of course I'd never get the colors I saw in those books. One day, I finally tried to paint in oil. I was 5; I've been working with oil paint ever since.
If not art, then…
I might be an architect. I think I'll still have time for that. I like modern architecture and even design my own projects. It's unlikely that they'll ever be used, but maybe one day I will seriously engage in that sphere. Architecture would be my second choice after music.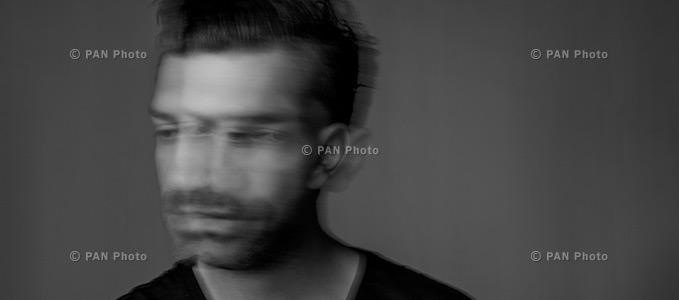 Exhibitions
Our house doubled as a kind of intellectual club, where everybody came to listen to music and discuss ideas. Many came to see my works, among them Henrik Igityan, who wanted to organize an exhibition of my works. My parents were opposed to the idea, thinking I was too young, but Igityan organized my personal exhibition, anyway. I was 10 at the time. Some of my paintings were sent to Europe for exhibitions, and the remaining works were showcased in different provinces of Armenia.
Holding an exhibition is always pleasant. After months of isolated work in the studio, you finally get to share your works with the viewers.
I left Armenia 18 year ago and have had no exhibition here since. I think, back then, people had other things in mid. At present, I can sense new-found interest for art, with Cafesjian Center as a living proof of it. When I first visited Cafesjian Center, I knew at once I wanted to have an exhibition there. Great professionals work there; I have never been treated the way I was at Cafesjian either in New York or Europe.
The trend of loving art
Contemporary art is living through active change: it is different everywhere, be it New York, China or Berlin. In New York, my current home, experimental art is becoming replaced by commercial art, as loving art becomes a trend. I think all of this is a temporary fad; we'll see some changes in the coming 10-20 years.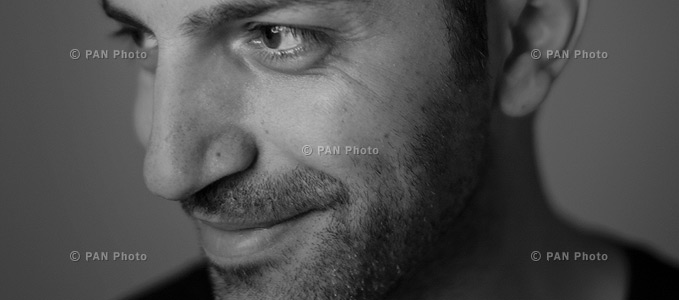 Hiding behind one's own image
"Mirrors" is my latest series, dedicated to the individual. A mere look around is enough to see that the idea of a selfie is of great significance. It changes photography. Girls, for example, use different kinds of filters and smile a particular way to get the picture they want. So I got interested in the way people imagined themselves through someone else's eyes. You can see hundreds of photos of an individual on Facebook or Instagram, and get no information whatsoever about that person.
The hands that cover people's faces on my pictures, is the information people hide behind, creating a kind of mask they want others to see. I went for the black and white option for my pictures to create distance: the present is colorful, while black and white is an opportunity to escape time and reality.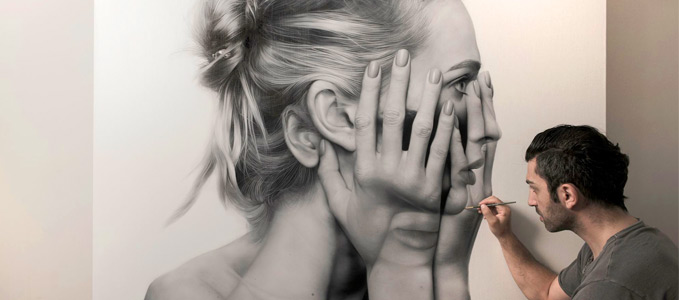 The center of art
New York is a fantastic city with a wide range of opportunities. It gives me the energy I need to work. New York never sleeps: I can work day and night, then leave for a walk at 5:00 a.m. And the city is so alive that I keep thinking I'll miss something, if I go to sleep.
Throughout history, artists have travelled to the centers of art, and New York is that center nowadays. When I first arrived in the city, I was no one and had to start from the very beginning.
I had my first New York exhibition at the age of 14. I was so fascinated with the city back then that I decided that very moment to return to New York at all costs. And I did. I always thought that even if nothing works out, I won't regret not having tried. Moving to New York was the biggest ever challenge for me.
The first 3 years were emotionally difficult. The thought of having tried my best gave me strength in New York. I painted for 20 hours a day, I fully immersed myself in painting, trying to grow professionally, get the feel of New York, to succeed here. And I did. To some, New York might seems like an arrogant city, but to me, it's the best.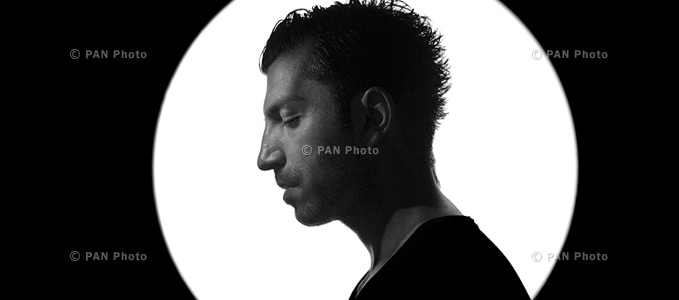 P.S. If you haven't yet attended the artist's exhibition, don't miss your chance: the exhibit runs through September 20. The entry to the Eagle Gallery of the Cafesjian Center for the Arts, showcasing Tsitoghdzyan's works is free starting Sept. 10.