In 1988 he and his brother Borge, opened Christie's Restaurant in Sonder Hostrup Kro in Denmark. The name was taken from a combination of their children's names, Christophe and Stephanie. The restaurant became wildly popular and was named in 1993 as the Restaurant of the Year, and again in 2000. In 2012 Kolbeck celebrated 50 years in the profession and his Danish colleagues awarded him the 2012 Chef of Chefs prize.
PanARMENIAN.Net met with the former royal chef to talk about impressions from Armenia, the national cuisine and its peculiarities, the opportunities prestigious international contests can provide for Armenian chefs, as well as his own preferences.
You have traveled a lot. Cuisine of which country influenced your career most of all?
It was definitely the French cuisine. I have worked there for 4 years and although I traveled to other countries afterwards, France has always been in my heart.
You have twice participated in Bocuse d'Or, a biennial world chef championship. Which is your contribution to this contest?
For the first time, I took part in Bocuse d'Or in 1987, when it was initiated. I was awarded the fifth position. In 1993, I was the second and got a silver medal. After that, I represented my home country at the contest and also served as a jury member on behalf of France, Norway and Denmark. Besides, I am a kind of trainer for the team participants.
What's the objective of your visit to Yerevan?
This year, we have celebrated the 30th anniversary of Bocuse d'Or. During the reception I met Anna Mazmanyan [the founder of Food Adventures in Armenia], who told me about Yerevan. She told me that Armenian cooks are interested in participation in the contest and I arrived in Yerevan to familiarize myself with the Armenian cuisine.
So, what are your impressions?
Armenia is a small country; nevertheless several days are not enough to learn all about it. I tasted Armenian wines and dishes and was really surprised, as I have never heard before that Armenia is a wine producing country. I have a friend in Norway, who is married to an Armenian woman. We were planning a visit to Armenia before their wedding, but she got pregnant soon and the journey was cancelled. I am happy to be here now. Armenia has excellent wines and wonderful cuisine, especially the home cooking. All I tasted was exceptional.
Did you taste the dishes cooked by our chefs? If yes, how do you assess their chances to participate in Bocuse d'Or?
Technique is very important for a cook, especially if the matter concerns a contest like Bocuse d'Or. It takes place once in 2 years with participants from 24 countries. During the vacant year, try-outs are held. Next year, we will go to Turin to choose 12 teams from European countries. The rest of the teams will be from the other continents. Bocuse d'Or prioritizes the taste of the dish, the speed of cooking and the way it's served, as well as its originality: the dish should necessarily contain the elements of the national cuisine for the jury to feel the taste of the country the cook represents.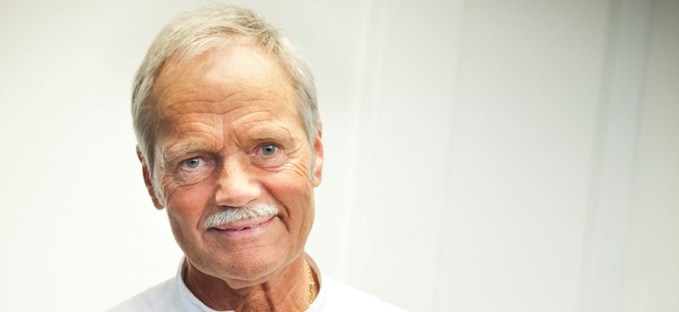 Here, in Armenia, I tasted the dished cooked by several best chefs and tried to explain that all the details are very important. Participation in this contest demands huge preparation work. I know cooks who have been training for the event for about 2 years. Presently, Armenian chefs have a chance to be in Turin and watch the try-out. The jury consists of 24 members with individual preferences, although the dish should meet some standards. It's not easy. Armenian chefs must work hard to reach a certain level, this specifically concerns the way of serving their dishes. The next stage may be conduction of a national contest with participation of the best chefs presided by a jury representing different countries. The winner of this contest will be able to work with a trainer from our Academy, who will carry out a detailed training course. As a matter of fact, any country has a chance to win Bocuse d'Or.
Have you tasted anything absolutely new in Armenia? Is it possible that some elements of the Armenian cuisine find a place in your menu?
I am always open for novelties. I love to experiment and mix various elements. During the process of cooking you can recollect something you learned not long ago and start experimenting. I am impressed by the products in Armenia. Everything is tasty and of good quality. A couple of days ago I had a chance to eat the best flesh of boar in my life. It was fantastic. I also tasted some wonderful salads. However, I believe that Armenian chefs must use more sauces. Besides, it's very important to choose the correct timing for the dish.
Is there anything you will never cook?
No, there isn't, because you can't refuse anything unless you taste it. I travel to many countries and always look for something new. It's very important for a cook to try to make new dishes.
They say men are best cooks. However, we, Armenians, firmly believe that no one can cook better than our mothers. Have you ever met a woman who cooks better than you?
There are not many female chefs in Denmark, because women have to spend much time with their families, at home. However, in 1989, a woman, Lea Linster from Luxemburg, won Bocuse d'Or. You know, we do a hard job, we just cook all day long. People often ask me what I prefer to do in my free time. I can answer that I want to eat something my mother would cook for me, as she used to do, when she was alive.Nothing can give you a better atmosphere of coziness and comfort than home-made food. Good chefs often try to improve home-style cooking. So, you, Armenians, are right. No one cooks better than our mothers and grandmothers.