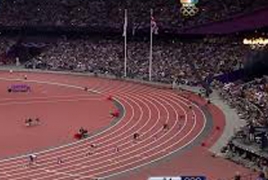 December 2, 2016 - 10:37 AMT
PanARMENIAN.Net - Russia remains suspended from international athletics competition after the IAAF voted Thursday, December 1 to extend the ban on the country for state-sponsored doping with the next review scheduled for February, AFP says.
The IAAF Council, under the presidency of Sebastian Coe, ruled to uphold the suspension despite Russian President Vladimir Putin having recently approved a law criminalising doping in sports.
The International Association of Athletics Federations (IAAF) imposed its initial ban on Russia in November 2015 and has twice extended it, in March and June, on the grounds that the criteria set for the track and field powerhouses to be reincluded had not been met.
The Russian athletics federation (RusAF) "has made further progress towards satisfying the reinstatement conditions since June 2016", said Norwegian Rune Andersen, the head of the IAAF Taskforce looking into the steps Russia is taking to combat doping.
The reinstatement conditions demand that RusAF comply in full with the World Anti-Doping Code and IAAF anti-doping rules, that the IAAF and the Russian Anti-Doping Agency (RUSADA) are able to conduct their anti-doping programmes and testing without interference, and as a result the reintegration of Russian athletes into international competitions will not jeopardise the integrity of those competitions.
The progress made, Andersen said, included "rolling out anti-doping education modules for coaches and athletes, securing cooperation by the Russian criminal authorities with their French counterparts and the Russian parliament, the Duma, passing a new law criminalising the supply of prohibited substances to athletes".
But it now had to prove that the IAAF and RUSADA, once reinstated, could "conduct their anti-doping programmes in Russia without outside interference".