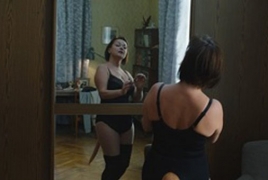 December 10, 2016 - 17:47 AMT
PanARMENIAN.Net - The Marrakech Film Festival has been organizing country tributes since its fourth edition in 2004, honouring such grand filmmaking traditions as France, the U.K, and India and in the last three editions, Scandinavia, Japan and Canada.
But choosing to organize a tribute to Russia – whose landmass spans from Europe to the Far East, and which launched the world's first film school, VGIK, and has spawned key filmmakers, including Eisenstein, Tarkovsky, Sokourov and Zviaguinstev – is perhaps the festival's most ambitious challenge to date, Variety said.
Two Russian films have won Marrakech's top prize, the Golden Star: Mikhail Kalatozishvili's "Wild Field" in 2008, and Ivan Tverdovsky's "Corrections Class" in 2014. Tverdovsky's coming-of-age drama "Zoology", that won a Special Jury Prize at Karlovy Vary, is screening in Marrakech competition this year. It has been one of the most talked about pics at the fest.
An extensive delegation travelled to the red city, headed by Karen Shakhnazarov, CEO of Mosfilm Studio. It also included Pavel Lungin, who gave a masterclass at the fest, and other directors such as Anna Melikian, Alexei Mizguirev, Kirill Serebrennikov, Valeri Todorovski and Tverdovsky himself.
Thirty Russian films screened at the fest, including world classics such as Eisenstein's "Battleship Potemkin," "Ivan the Terrible", and Tarkovsky's "Andrei Rublev" and key recent films, among them Chakhnazarov's "Zero City," Lungin's "Taxi Blues" and "The Island," Melikian's "About Love" and Serebrennikov's "The Student."
The country tribute ceremony opened with a speech by French actress-director Fanny Ardant, who has recently completed a biopic about Stalin, played by French actor and Russian citizen, Gerard Depardieu, based on Jean-Daniel Baltassat's 2013 novel "Le Divan de Staline," which is due to be released in early 2017.
Ardant referred to key historical achievements of Soviet and Russian cinema, including Mikhail Kalatozov's "The Cranes Are Flying" which won the Palme d'Or at Cannes in 1958, and Andrei Konchalovsky's Holocaust drama "Paradise," which won a best director Silver Lion this year at Venice.
"The tribute to Russian cinema is one of the most distinctive to date," said Ardant. "Each person has come with their own personality and singularity, their own universe and vision of humanity and the world, their own obsessions and questions. This is a chance to see all of Russia. Each voice is different, like trees in a forest."
Her speech was followed by a spectacle choreographed by Nadedjad Lougine which combined two traditional dancers – one from Russia, the other from Morocco, against a background of two dancing silk fabrics, propelled by 12 giant fans, orchestrated by Daniel Wurtzel.
Clips from the films in the Russian retrospective were screened, followed by the extensive delegation taking the stage. The session concluded with screening of Mizguirev's epic "The Duellist," playing out-of-competition.
Talking to Variety prior to the tribute ceremony, Shakhnazarov emphasised that Russian cinema is very different from Soviet cinema and is a very young cinema, although it includes some veterans such as himself, who began their careers during the Soviet Union.
"This tribute is a very important event for us," he explained. "The chance to show our films here and the possibility for people to understand us a bit more – both in terms of Soviet and Russian cinema – is a great opportunity, not just in the Arab world, but in terms of the exposure it brings in Europe and America," Shaknazarov said.
Structures built up during Soviet cinema were completely destroyed in the early 1990s, making it necessary to build a new industry.
"In some senses, we have been very successful because we did build a new industry. Technology is much more powerful than in the Soviet era, we can now make much more with technology. But that by itself is insufficient to make great cinema. It's much easier to build technology. It's not so easy to build art. You need time, above all because we're in the process of forging a new identity, which were trying to find after the collapse of Communism."
Shakhnazarov suggested that there are few points of contact between the two cinemas, but considers that this is perfectly normal. "Cinema reflects life. that is why modernRussian cinema is very different from Soviet cinema, because life in Russia is so different now."
In relation to Mosfilm, that was founded in 1920, three years after the Russian Revolution, Shakhnazarov explained that it was completely rebuilt after the collapse of the Soviet Union and has been given a contemporary market-driven philosophy and equipped with state-of-the-art technologies.
"In different ways, we work with 80% of Russian film and TV production. Now we work with TV more than cinema. We are state-owned but we have a completely free market approach. We make our films without any subsidy support."
As a director Shakhnazarov continues to be very active. One of his latest productions is the $10 million project "Anna Karenina," that encompasses both a feature film and TV series, and which he says has been financed entirely by Russian TV, without any state support. He hopes to premiere the film in Cannes 2017.
In comparison with recent screen versions of Tolstoy's literary epic, such as Joe Wright's 2012 adaptation, he says that his version will be intimately linked to Tolstoy's novel and he thinks will shed new light on the story.
Shakhnazarov added that his 2012 pic "White Tiger" was able to generate significant commercial revenues, including a strong theatrical release in Russia and significant sales abroad.
"If you have the choice it's better to work without state support. I feel much more independent that way."
The main problem facing Russian cinema is that only 70-80 films are made per year, whereas in the Soviet Union, 300 films were made a year, he added.
In terms of TV production, he estimated that Russia produces around 600 titles per year.
"We have some more mainstream films and a lot of artistic auteur films. I see no difference between the two. The problem is always that it must be a good film. For me it comes down to that – whether it's a good or a bad film. And we need to produce more good films."