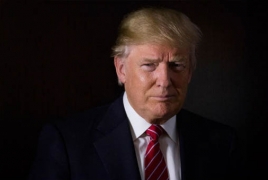 December 22, 2016 - 15:29 AMT
PanARMENIAN.Net - European governments are quietly warning the incoming Trump administration that the US will get the blame if any new economic sanctions on Iran lead to the collapse of the 2015 nuclear deal, the Financial Times reports.
European officials have told the Trump team and Republicans in Congress that there would be little appetite within the EU for a new campaign of international pressure on Iran if the US took steps that precipitated the end of the agreement.
The warnings underline the potential for the Iran deal to become a sharp point of contention between the Trump administration and its western European allies. France, Germany and the UK were all involved in the negotiations, which saw Iran receive sanctions relief in return for limitations on its nuclear programme.
President-elect Donald Trump has been sharply critical of the nuclear agreement, calling it "the worst deal in history," although he has said little about how he will approach the issue once he takes over the White House.
At the same time, leading Republicans in Congress have said they will push a series of new sanctions bills next year which would impose penalties on Iran over its ballistic missile programme, its support of terrorism or its human rights record. At least some of the proposals will have bipartisan support.
However, Iran views new sanctions as a breach of the nuclear agreement and European governments are worried that new US steps could lead to the deal disintegrating.
"If there is some sort of major provocation from the Iranians, then we might be able to get behind new sanctions," said one senior European official. "But if new American sanctions cause the deal to collapse, then most people in Europe will say it is the Americans' fault."