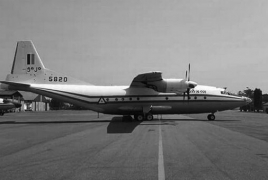 June 9, 2017 - 10:18 AMT
PanARMENIAN.Net - Search and rescue efforts for a plane that crashed off Myanmar's southern coast entered a third day on Friday, June 9, as hopes faded of finding survivors after 31 bodies were pulled from the water, AFP reports.
Most of the dead retrieved from the Andaman Sea were women and children after a fraught search by navy ships, planes, helicopters and fishing boats hampered by heavy rains.
A statement from the army chief's office posted on Friday said workers had found the bodies of 21 women, eight children and two men, along with parts of a military transport plane.
The Chinese-made Shaanxi Y8 military aircraft, which was carrying 122 people, disappeared on Wednesday afternoon around 30 minutes after take off from the southern city of Myeik on its way to the commercial hub of Yangon.
More than half of the passengers were from military families, including 15 children, according to the army. The remainder were soldiers and flight crew.
On Thursday recovery workers carried bodies on stretchers back to shore in a grim procession met by solemn lines of locals and relatives waiting under heavy skies on the beach.
"Our three fishing boats carried (them) from the navy ships. I felt sorry when I saw the bags, I have a family as well," said fisherman Min Oo.
The bodies, covered in white plastic sheets, were taken to a military hospital in nearby Dawei town.
Relief work was expected to restart on Friday despite more rains lashing the coast.