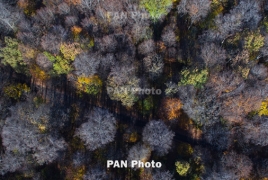 July 9, 2018 - 17:22 AMT
PanARMENIAN.Net - Driving the vertiginous and bumpy Armenian roads south from Yerevan to Tatev Monastery at the end of May, William O'Connor - the Travel Editor for The Daily Beast - felt as if one of those old Microsoft Office screensavers had come to life.
"Roads looped through fields full of wildflowers, which in turn gave way to hills colored an almost-too-vibrant-to-be-natural green, set against perfect snowcapped mountains and empty sky, the author says.
"It says something about a road trip that when you return, your sole regret was not bringing a picnic blanket and provisions to take advantage of dramatic setting after dramatic setting."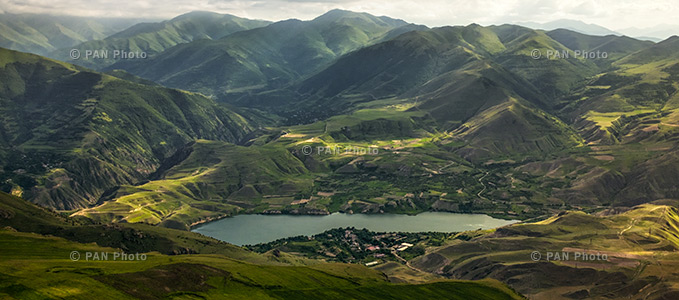 The drive from the center of Yerevan to Tatev Monastery (in the direction of the border with Iran) is about four hours. Shortly after they got out out of Yerevan, the journey's first highlight - Mount Ararat - loomed into view‍.
"In the shadows of Ararat, just past a graveyard where I'm introduced to the Armenian tradition of gravestones with full portraits carved into them, is our first stop—Khor Virap," he says.
Leaving the groups of Armenian schoolchildren behind, O'Connor continued the drive south from Khor Virap to Tatev Monastery.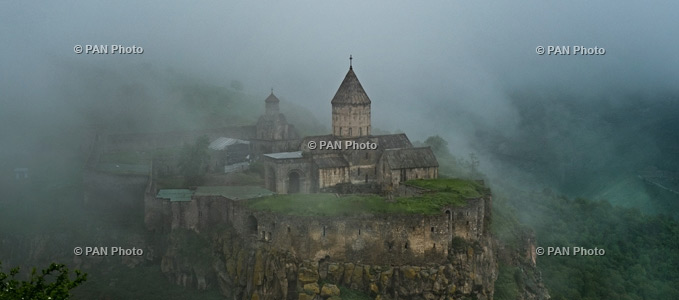 "The monastery complex is on a plateau jutting out into the gorge, giving yet another monastery in Armenia yet another jaw-dropping siting. Once the home of one of the region's most important universities, the 9th century monastery complex was (like all historic sites in Armenia) severely damaged by an earthquake (in Tatev's case, 1931). Its rebuilt main church, set against the gorge, is perhaps the most charming of the monastic complexes I visited in Armenia. Tufts of grass poke out of cracks between stones. Elaborate but subtle carvings can be found throughout—a reward for the patient and roving eye. Perhaps it is also due to the monastery's compact size in the face of its overwhelming surroundings," the author says.
"After a night spent in the nearby town of Goris (where I learned that there are speed cameras in pretty much every town I'd zoomed through that day) it was back to Yerevan, this time with the drive broken up by our final monastery of the roadtrip—Noravank.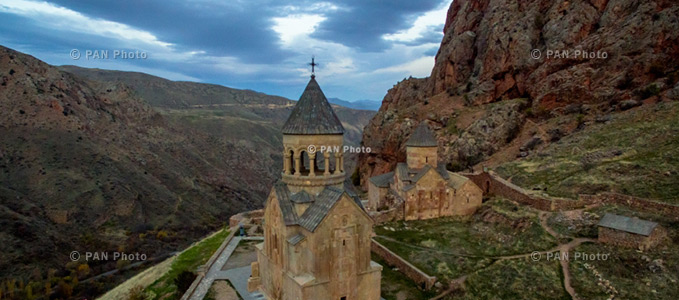 "Built in the 13th century, Noravank is essentially a bell tower missing a nave—a tower church that juts out of a plateau on one side of the valley. Its entrance is famous for being on the second story, which requires climbing its ziggurat-like staircase running along one facade. In the case of Noravank, modernity seems to have won, as the solemnity one usually associates with such a site has been thrown out the window in the face of the fact that those stairs are the perfect spot for a class, family, or couple's photo.
"And so, a few hours after leaving Goris, despite being in dust-choked traffic in Yerevan, with Google Maps failing right and left, and trying to maneuver the car rental I was desperate not to scratch, I was not even remotely stressed. All I could think about was how lucky I was that in the small span of time that is 48 hours, I'd made one of the most memorable and remarkable pilgrimages of my life."