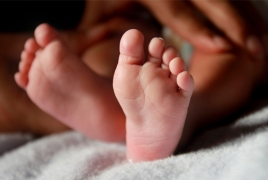 August 11, 2018 - 14:49 AMT
PanARMENIAN.Net - The dangers of postpartum depression in new mothers are well known but new research show that it can impact fathers, too, CBS Philly reports.
At the Annual Convention of the American Psychological Association, a new study showed about 10% of new dads suffer from depression and 18% suffer from anxiety.
The postpartum depression rates for new fathers are comparable to that of new mothers. The only difference is men tend to not seek help or discuss their concerns as much as women. Since women automatically have follow up doctors appointments post delivery, that could be a part of the reason they are more apt to discuss their health as a new parent.'
Researchers say sleep deprivation and time away from work are contributing factors.