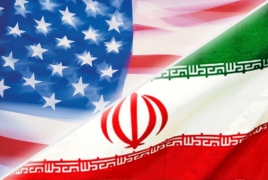 November 20, 2018 - 12:05 AMT
PanARMENIAN.Net - Terming U.S. sanctions against Iran as 'unfair', Iranian Ambassador to Italy Hamid Bayat said "The U.S. intends to target our country's dignity. We have fulfilled out commitments and now it is Europe's turn (to do so)," IRNA reports.
In an interview with the Italian newspaper Il Messaggero, Bayat was asked if the sanctions would affect Iran's international relations particularly its ties with the European Union. The envoy said that would depend on the EU's performance.
"The EU has played a prominent role in shaping the Joint Comprehensive Plan of Action (JCPoA) and Iran has been fully compliant with its commitments under the deal as verified in 13 reports of the International Atomic Energy Organization," he said.
Unfortunately, he said, the United States - even before U.S. President Donald Trump announced his country's withdrawal from the JCPoA - and European states failed to fully comply with their commitments under the deal.
Now Iran expects European states, the EU in particular, to fulfill their obligations in the wake of the U.S. exit from the multilateral international deal which is part of the UN Security Council resolution 2231, the ambassador said.
"We are aware that the EU is working on a mechanism in order to continue its trade and commercial ties with Iran. The stands taken by Mogherini (EU foreign policy chief) in support of the JCPoA are good and we appreciate it. But we are still awaiting to see these statements translated into deeds," Bayat said.