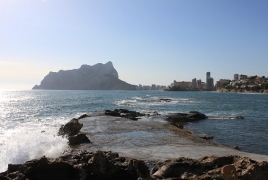 November 20, 2018 - 12:41 AMT
PanARMENIAN.Net - Atlantis has been found, according to one researcher who has been scouring satellite images of the globe to search for the lost city, Express says.
The search for Atlantis has been ongoing since Greek philosopher Plato first described in 350BC a mysterious island that seemingly just vanished.
Now one expert believes he has found the ancient city in bogs in Spain. The 'city' was discovered in the beaches of southern Spain when odd circular shapes emerged from a swamp.
The discovery was made by Merlin Burrows, who dedicated a lot of time to scouring satellite images in the hope of finding something seemingly out-of-place.
The circular structures he found in the coastal areas of Donana National Park and show the outline of dozens of hidden, circular structures.
This would fit with Plato's description, as he said: "There were alternate zones of sea and land encircling each other, there were two of land and three of water."
The discovery is being made into a documentary called Atlantica, with a statement saying: "For the first time in history, join our team as we uncovered the actual remains of the mythical empire of Atlantis.
"We were able to identify artefacts, which matched Plato's descriptions of Atlantis, down to the most crucial details … exactly as Plato described them!!"
However, some people dismissed the 'discovery'.
Charles Orser of the New York State Museum in Albany told National Geographic: "Pick a spot on the map, and someone has said that Atlantis was there.
"Every place you can imagine."