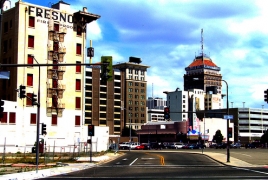 January 11, 2019 - 13:31 AMT
PanARMENIAN.Net - A planned reception in Fresno for a food and agriculture delegation visiting from Turkey has been canceled after complaints from members of the area's influential Armenian community, The fresno Bee reports.
The group of 25 people from 14 Turkish food companies in the West Mediterranean Exporters Association was originally to visit Fresno on Tuesday, January 8 as part of a three-day swing through California.
The Fresno itinerary was to include meetings and an industry reception with the Fresno Chamber of Commerce, the Fresno Economic Development Corporation and the Fresno County Farm Bureau, according to Trelodex, a Turkish trade-consulting firm that is organizing the trip.
On Thursday, however, the chamber, EDC, Farm Bureau and state Sen. Andreas Borgeas issued a joint statement with Berj Apkarian, Armenia's honorary consul in Fresno, announcing they were canceling Tuesday's event "out of respect to our community."
The root of the tension between Fresno's Armenian community and Turkey is the Armenian Genocide, the systematic killing of as many as 1.5 million Armenians by Turkey's Ottoman Empire over several years beginning in 1915.
For the oldest members of the Armenian diaspora in Fresno and the San Joaquin Valley, the wounds and memories of the genocide are particularly acute, as it was their parents and grandparents who lived through the systematic deportations and killings in their historic homeland.