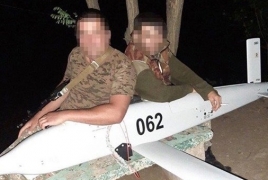 July 17, 2020 - 16:32 AMT
PanARMENIAN.Net - The Armenian Armed Forces have come into possession of a Skystriker drone produced by Israel and operated by the Azerbaijani military.
In a photo published by Armlur.am, two servicemen wearing Armenian army uniforms are pictured next to the kamikaze drone.
The fully autonomous, loitering munitions system can carry a warhead of up to 10 kilograms and has a maximum loitering time of two hours. With a maximum travel speed of 185 kph, the SkyStriker can fly 20 km within 6.5 minutes. The silent UAV can dive towards a target at 555 kph.
According to a Jerusalem Post report from January 2019, Azerbaijan is the first international customer of the SkyStriker. Some 10 SkyStrikers are seen in a picture released by AzeriDefense magazine.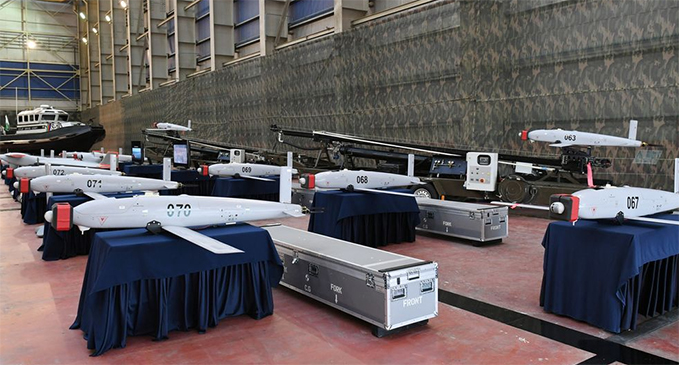 The Armenian Armed Forces had earlier shot down a super expensive Israeli-made Elbit Hermes 900 drone, operated by the Azerbaijani military. According to the head of Armenia's Crisis Information Center and former Defense Ministry spokesman Artsrun Hovhannisyan, this is probably the first time ever such a drone has been downed.
Since the situation escalated on the border between Armenia and Azerbaijan on July 12, the Azerbaijani military has launched three unsuccessful infiltration attempts. The Azerbaijani military has also been firing on the Armenian positions, and using large caliber grenade launchers and combat drones to target civilian homes in several border settlements. Four servicemen of the Armenian army have been killed, while Azerbaijan has reported 12 deaths.