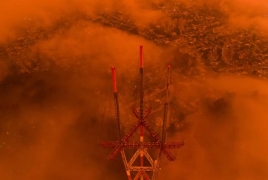 September 10, 2020 - 13:00 AMT
PanARMENIAN.Net - The Bay Area in California awoke Wednesday, September 9 to a scene straight out of Mars or from the movie Blade Runner.
Orange skies blanketed San Francisco, Berkeley and several other cities and towns in California, with wildfires raging far in the distance.
As many as 14,000 firefighters are battling 28 major blazes across the state, with wildfires having already burned more than 2.5 million acres this year.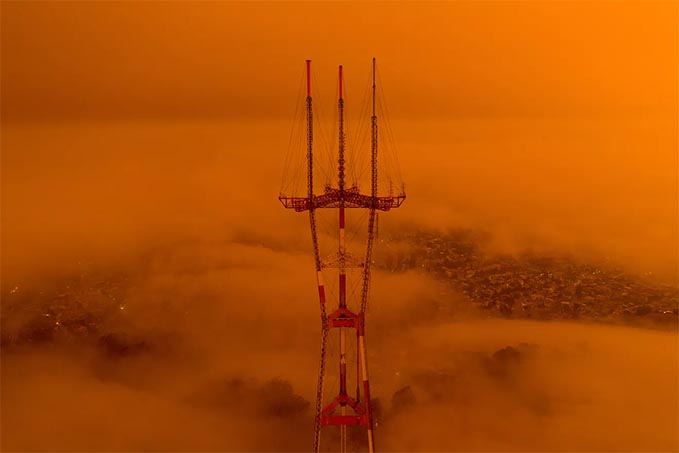 Photos taken by residents and professionals show the sky over the region colored in orange.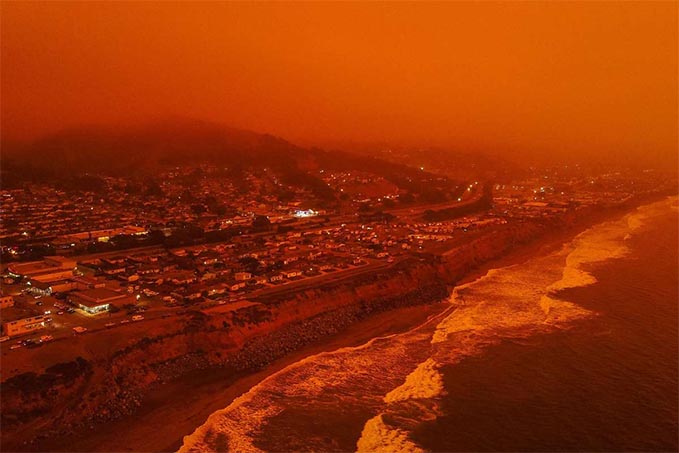 Residents of San Francisco and the surrounding areas woke up to darkened skies, disorientating some, who thought it was still night time.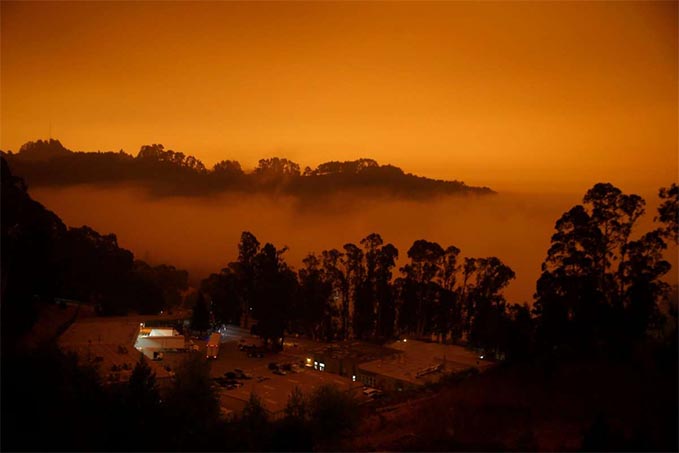 "It feels like the end of the world," Catherine Geeslin, who lives in the West Portal area of the city, told the San Francisco Chronicle, the BBC says.
"It was alarming to see it's still dark. And it will be strange to have lunch in the dark. But you still have to get on with your day."
Local media reported that it still appeared to be dawn at 10:45 (18:45 BST), as the sun's rays struggled to penetrate the thick smoke.
On Wednesday, officials said three people had died in northern California.