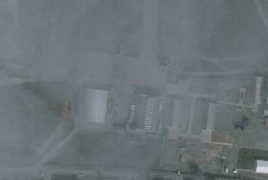 October 22, 2020 - 16:14 AMT
PanARMENIAN.Net - A new satellite image has confirmed that Bayraktar and Elbit Hermes drones are stationed at Yevlakh airport in Azerbaijan.
"Slightly cloudy satellite image but matching size and shape of a Bayraktar TB2 drone next to an Elbit Hermes 900 UAV at Yevlakh airport," a Twitter user named Samir captioned the image on social media.
The Elbit Systems Hermes 900 Kochav is an Israeli UAV designed for tactical missions. It has an endurance of over 30 hours and can fly at a maximum altitude of 9,100 m, with a primary mission of reconnaissance, surveillance and communications relay. The Hermes 900 has a wingspan of 15 m and weighs 970 kg, with a payload capability of 300 kg.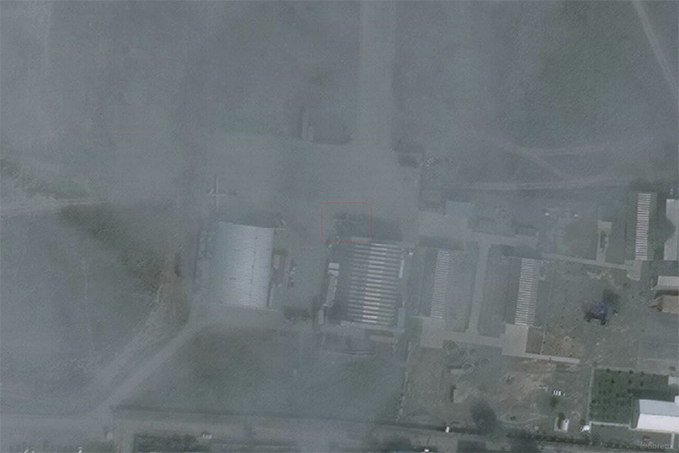 The Bayraktar TB2 is a combat drone capable of remotely controlled or autonomous flight operations manufactured by Turkey′s Baykar company. With a length of 6.5 m and a wing span of 12 m, the UAV has a maximum takeoff weight of 650 kg and a payload capacity of 150 kg.
A New York Times analysis of an October 3 satellite image revealed earlier that there were at least two F-16s at Ganja International Airport in Azerbaijan.
Azerbaijan, with help from Turkey and Syrian and Libyan mercenaries deployed by Ankara, started a war against Karabakh (Artsakh) in the morning of September 27. The Armenian side has reported deaths and injuries both among the civilian population and the military. Foreign and local journalists too have been injured in Azeri shelling of towns and villages.