January 7, 2022 - 15:02 AMT
PanARMENIAN.Net - The families that have overcome a difficult year in all respects have gradually begun to return to normal life. In this regard, Viva-MTS and the Fuller Center for Housing Armenia have supported them within their housing project. The organizations have provided as much support as possible to the families who have lost homes during the war; those, who have moved from Artsakh (Nagorno-Karabakh) and have rented houses in different regions. The other target group, the socially vulnerable families, remains in the spotlight, too.
In the current year, in Ararat region alone, five families displaced from Artsakh have received support. The Karapetyan family living in Jrahovit is one of those in the list.
"Since 1998, we have lived in Kashatagh region of Artsakh. During the war, I moved to Jrahovit with my children, while my husband stayed on the frontline. After the war ended, we realized that we had nowhere else to go and decided to settle in this village. We had small savings, we purchased a piece of land, but we could not even hope that we would be able to start construction and, moreover, finish it. Today we feel jubilant to host our supporters; it's with their support that this miracle became true," said Gayane, the mother of the family.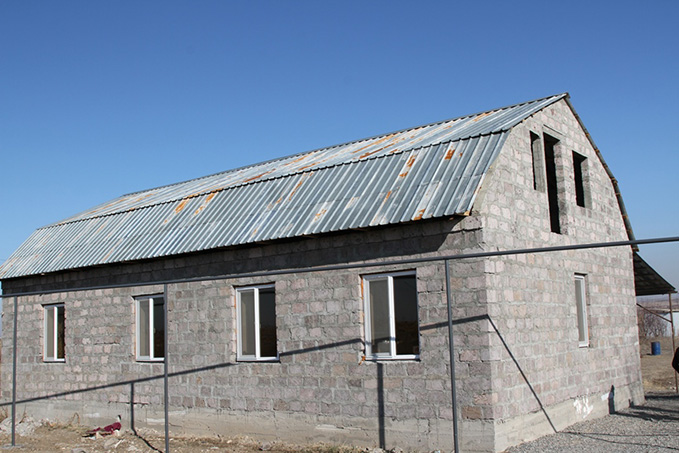 The willingness of partners to be helpful to the country and society over years is one of the best examples of corporate social responsibility.
"As the time comes to sum up the year, we cast a retrospective glance at the work done hand in hand with our partners. The results for us are reflected in figures, and also human destinies. The former is important in terms of evaluating the profitability of the investment. Yet, seeing reviving hope and faith in the eyes of our compatriots is even more important. That is the most crucial achievement of the housing program and the true merit of our decade-long cooperation with the Fuller Center for Housing Armenia. We will continue our joint programs to inspire other families with faith in brighter future. Ahead of the New Year, I congratulate our compatriots wishing everybody well-being and stability to their families," Viva-MTS General Manager Ralph Yirikian said.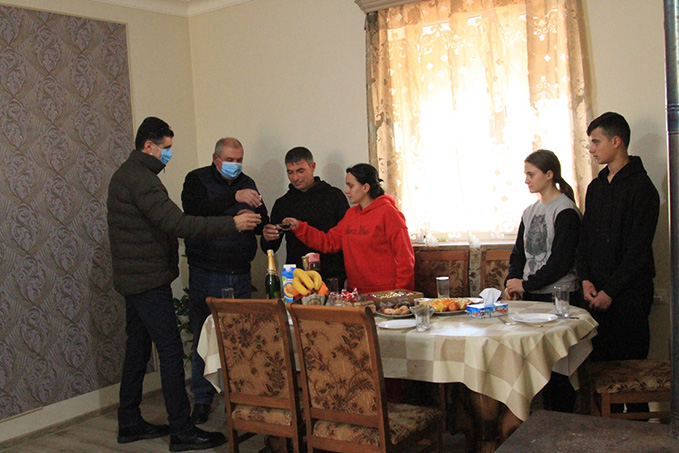 "This year marks the 10th anniversary of our cooperation with Viva-MTS; during these years, the housing problem of 391 families has been solved within the framework of the program. We have shared the joy with many families, and we will visit many more families next year. As always, Viva-MTS is committed to its principles of corporate social responsibility, for which I convey gratefulness on behalf of all our families," said Ashot Yeghiazaryan, the President of the Fuller Center for Housing Armenia.
Within the housing project being implemented in the ten provinces of Armenia, Viva-MTS has invested over AMD 230 million, as a result of which 87 families have benefitted in 2021.