PanARMENIAN.Net - The Young Turks' government started the forced deportation and extermination of the Armenian population of Western Armenia and other regions of the Ottoman Empire in spring of 1915. The Armenians of Antioch did not the fate either.
The order on the deportation of the Armenian population of Kessab was issued on July 26, and six Armenian villages near the town of Suedia in Antioch province learned about this. The governor of Antioch and Suedia mayor did not even conceal their intention to get rid of the Armenians.
A meeting, with representatives from the six villages was convened at the house of Abraham Galstian, the priest of the village of Yoghunoluk on July 29. A part of the participants, especially wealthy people and some clergymen demanded that everybody complied with the deportation order, while others insisted that they organized self-defense battles and climbed up Musa Dagh.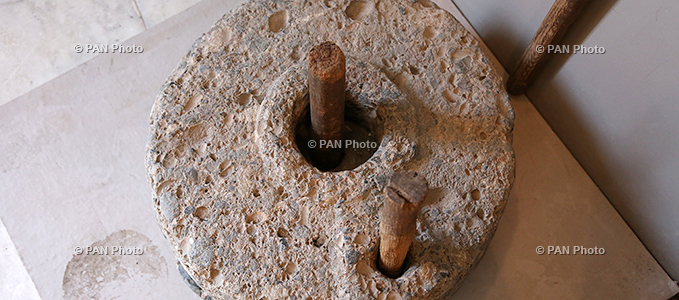 Household tool: stone hand mill
Hardly had the villagers made up their mind on whether to surrender or to resist, when the order on the deportation of Armenians was issued. Learning about the atrocities committed by Turks during the deportations, the majority of the inhabitants decided in favor of resisting, and the villagers of Yoghunoluk, Kheter Bey, Vagif gathered their belongings and started climbing Musa Dagh.
The governor of Antioch reminded Armenians about the order on August 1, but the residents of the three villages were already preparing to resist. Unfortunately, the majority of the inhabitants of the other three villages fell into Turkey's trap and hit the trail of exile, becoming victims of Genocide. Around 4300 people climbed up Musa Dagh ultimately.
The Armenians camped on the mountains, using anything they could find at the moment, and set four defense positions. Then they elected local council for three of the most important camps, responsible for the self-defense and inner management, while Turks sent a final warning for the Armenians to leave the mountain and follow the deportation order.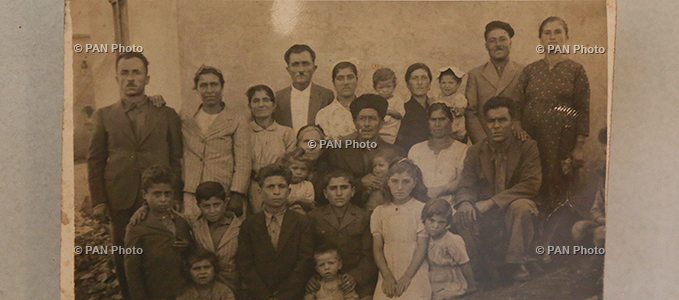 Musa Dagh family photo
Only some 500 Armenians were able to fight, with limited amount of ammunition, some 200-250 hunting guns, 100-130 quality Greek rifles, and several Mausers.
When the representatives of all the camps met to choose a joint managing authority on August 7, some 200 Turkish soldiers initiated their first attack on one of the Armenian posts. The assembly immediately interrupted the session and sent some 20 fighters over to the targeted position. With around 5-6 wounded, the Turkish troops were forced to retreat. No casualties were reported on the Armenian side.
Celebrating their first victory, the Armenians spent the next two days strengthening the military posts: they cut the trees for a better view, dug trenches and built the central barrack. 12-15-year-old boys came to serve as messengers, to ensure communication between the center and the posts.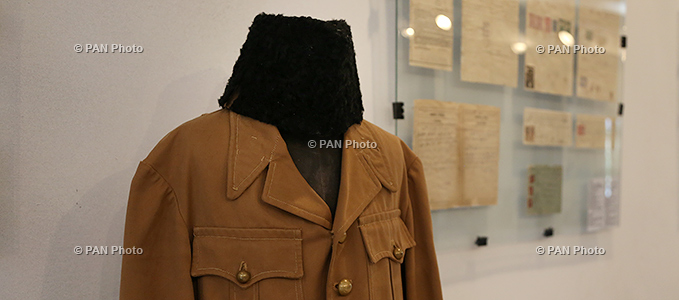 Musa Dagh fighter's clothing
To be continued...