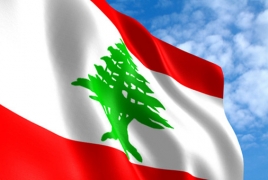 November 10, 2017 - 10:55 AMT
PanARMENIAN.Net - Growing tensions between Saudi Arabia and Iran contain new dangers for the Armenian community of Lebanon and Christians living in the Western Asian country in general.
The United States, in turn, is calling for a de-escalation of tensions, following the resignation of Saad al-Hariri as Lebanon's prime minister while in Saudi Arabia.
The U.S. State Department said it was "monitoring the situation very closely."
State Department spokesperson Heather Nauert said Thursday, November 9: "We would call for no kind of escalation of any sort of threats or something in that arena. But we also recognize that a government has the right to communicate with its own citizens."
In a conversation with the Voice of America, mother Olga - the daughter of an Armenian mother and an Assyrian father - said that the Christian community of the Middle East has always suffered because of clashes of different forces.
According to her, Christians suffered when the Iraqi Kurdistan declared independence and started their revolt against the government.
She says that clashes against the Islamic State and other militant group lead to the destruction of Christian communities of the region.