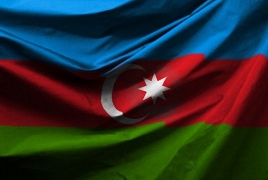 October 26, 2015 - 17:46 AMT
PanARMENIAN.Net - Azerbaijan admits the possibility of joining the Eurasian Economic Union (EEU), but needs to analyze the pros and cons of getting involved in the association, the country's Deputy Minister of Economy and Industry said, according to RIA Novosti.
"We may participate in alliances, which benefit Azerbaijan," Sevinj Hasanova said.
The Eurasian Economic Union is an economic union of states located primarily in northern Eurasia. A treaty aiming for the establishment of the EEU was signed on May 29, 2014 by the leaders of Belarus, Kazakhstan and Russia, and came into force on January 1, 2015. Treaties aiming for Armenia and Kyrgyzstan's accession to the Eurasian Economic Union were signed on October 9, 2014 and December 23, 2014, respectively, coming into force on January 2, 2015 and August 6, 2015.