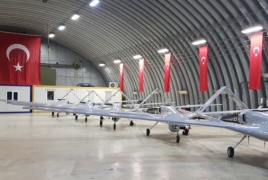 October 7, 2020 - 15:37 AMT
PanARMENIAN.Net - The unmanned aerial vehicles featuring technology produced in Canada are no stranger to political hotspots like Yemen, Africa, Libya and Syria. Countries benefiting from the North American country's drone tech are Saudi Arabia, the UAE, the United States, Turkey, to name but a few. The latter, by the way, is the world's third largest importer of military products from Canada.
The country announced on October 5 it is suspending the export of sophisticated drone tech to Turkey while Ottawa investigates reports it is being used by the Azerbaijani military against Armenian forces in Nagorno-Karabakh.
The Turkish Bayraktar drones that have been actively deployed by the Azerbaijani forces against Artsakh (Karabakh) since the beginning of a new round of hostilities on September 27, though manufactured in Turkey, rely on parts like the L3 Wescam MX-15D cameras and sensors to be exported from Canada.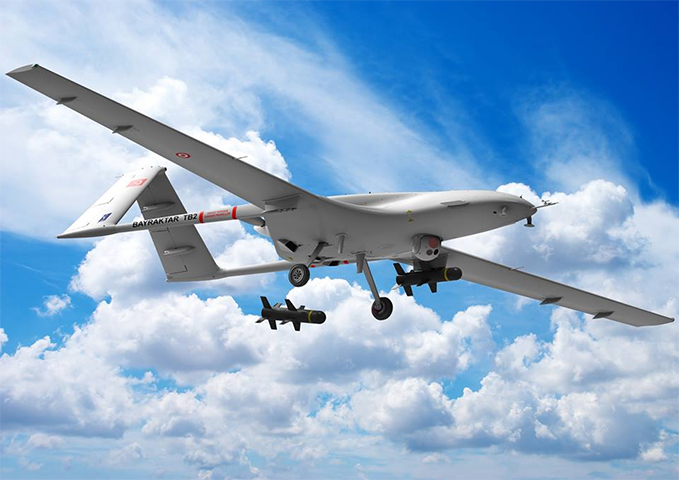 A Bayraktar TB2 drone, with an L3 Wescam MX-15D camera
This is the second time Turkey is facing a similar embargo from Canada. Amid Turkey's invasion of Syria in 2019, Canada extended its arms sales ban to Turkey, prompting the many efforts of Turkish diplomatic forces to restore the necessary shipments for drone production. The issue escalated to the point that Turkish President Recep Tayyip Erdogan made a phone call to Canadian Prime Minister Justin Trudeau to resolve the problem. In June 2020, Canada announced the restoration of military trade for drone-related goods only.
According to verified sources, the main reason for Turkey's concern over importing new tech was the loss of its UAVs in Syria and Libya. Canada's sanctions left Turkey with a costly prospect of additional effort and unstipulated time for finding a worthy alternative to such technology.
The tech used in Turkish drones is produced by L3Harris Wescam, Canada's largest manufacturing company for advanced airborne imaging and sensors. Its key product line consists of mobile surveillance cameras and high-tech sensors used in multiple armed platforms, including the most advanced drones used by militaries around the world.
This technology is just as crucial to the operations of a drone as its engine or weapons systems, allowing for long-range reconnaissance and the targeting of the drone's laser-guided missiles. This technology is also important for the survivability of drones. The better the camera and sensor's capabilities, the higher the drone can fly to avoid being jammed or shot down while executing its mission — which allows operators to deploy drones in a greater range of situations.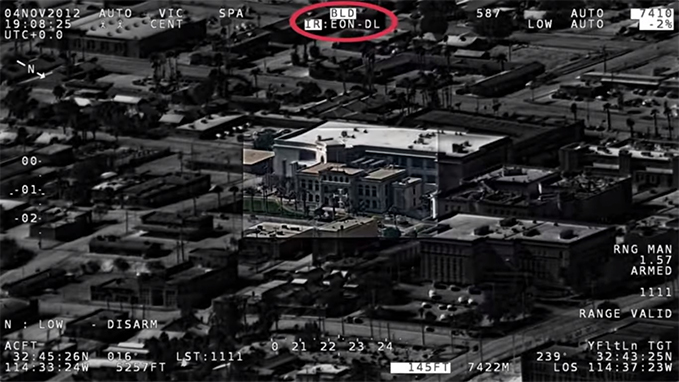 Photo taken with L3 Wescam MX-15
According to official data, Turkish forces currently host 110 Bayraktar drones. Given that a shortage of key elements is imminent, the manufacture of new drones becomes an even more resource-intensive and time-consuming endeavor. As a result of Canada's embargo, a Turkish-Ukrainian deal involving Bayraktar UAVs could also be at stake. In 2019, Kiev, a manufacturer of technology used in Bayraktar Akinci drones, bought six TB2 combat UAVs for $69 million, and is planning to purchase another 48 and launch a joint production in Ukraine.