PanARMENIAN.Net - In an interview with PanARMENIAN.Net startup head David Yusyan told about the company and its possibilities.
"We started at ground zero, after studying the international analogs. Up to date, we have finished programming the software, with the complete version of the platform planned to be made available in March," he said.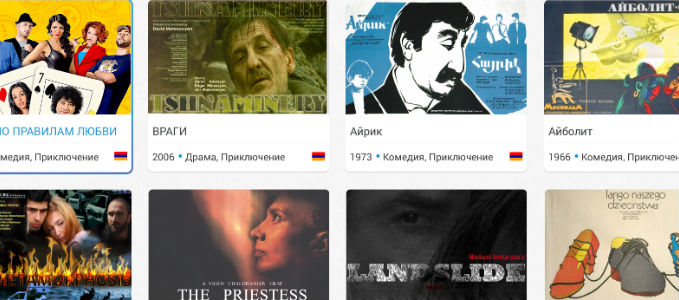 Fambox service is not only a mobile application for iOS and Android but also a website and application for start TVs. Online video portal includes almost all Armenian films (about 1000 films starting from 1930s), with an exception of Armenfilm's Golden Fund due to license issues. The team also plans to embrace Armenian TV channels, including those basing in the capital, provinces and even abroad. The developers do not rule out cooperation with distributors in the post-soviet area and west.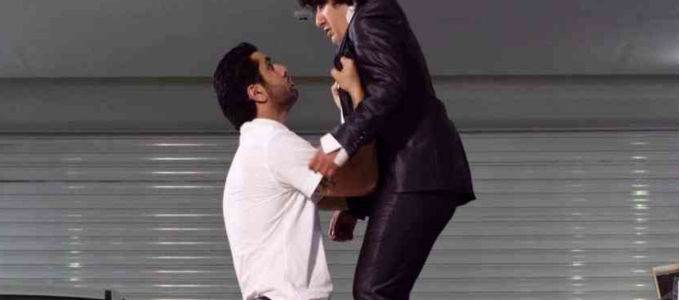 "The platform will present the Armenian premieres that will become available immediately after movie theaters end the screening. The film is offered for 48 hours, with the prices amounting to those in movie theaters. There are also films with subtitles, where the user can choose a language. The target market is the U.S., Armenia and Russia, where the huge Armenian diaspora is deprived of the opportunity to watch the latest films by Armenian producers," Yusyan said.
The content is completely legal. "There are films shot in the1930s, so we did our best to improve the image quality to make it meet the format of our system," he added.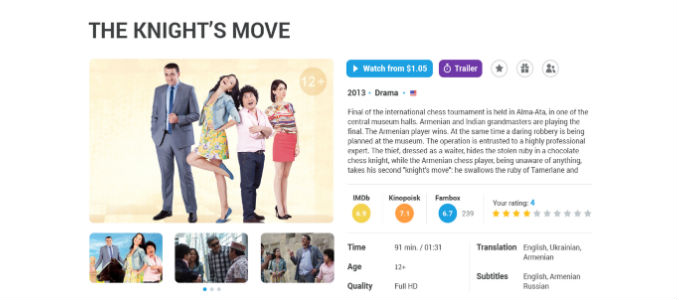 Currently, the content is offered free of charge, with almost 15 thousand downloads registered. An application for Samsung smart TVs is also available.