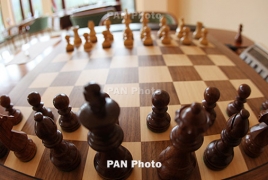 March 2, 2018 - 17:06 AMT
PanARMENIAN.Net - After the Aeroflot Open there is more high class chess in Moscow: a strong blitz tournament with top players such as Sergey Karjakin, Hikaru Nakamura, Ian Nepomniachtchi, Shakhriyar Mamedyarov, and many others.
Out of the 13 Armenian represnetatives, Zaven Andriasian showed the best result, sharing the 2nd-3rd spots with Nakamura (U.S.).
Nepomniachtchi, meanwhile, won the blitz event, securing 15 points out a possible 16.