PanARMENIAN.Net - Deputy head of the cartographic division of Yandex Maps, Nikolay Kalashnikov, details on the project in an interview with PanARMENIAN.Net
The shooting team makes panorama photos of Yerevan to further place them on the map for the users to view the streets, specifically the central avenues.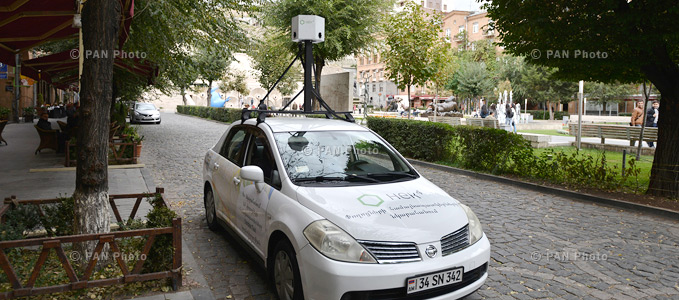 "We will cover almost the whole city except for small streets. It's about 470 kilometers (20 shots per kilometer on average). We will also visit Etchmiadzin and Garni. Before starting the project, we have thoroughly thought over the route and frequency of shots. There are also places where a tripod is needed, as the sites are not available for a car. We were lucky to have sunny weather during the first week of the shooting and we will present Yerevan at its finest. Hopefully, the forecast rains will not spoil the last days of our work," Kalashnikov says.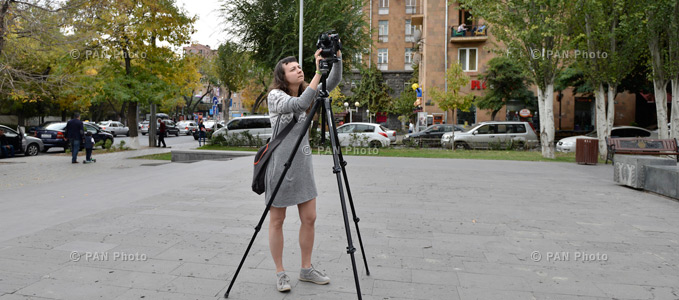 The exact location of each image will be shown thanks to special GPS detectors. The whole information about the sites is being sent to our operator and later used for processing the photos and posting them on Yandex Maps.
"Currently, the shooting team has tens of thousands of photos. Each will be examined and the best will be posted on the maps as a complete picture," Kalashnikov explains.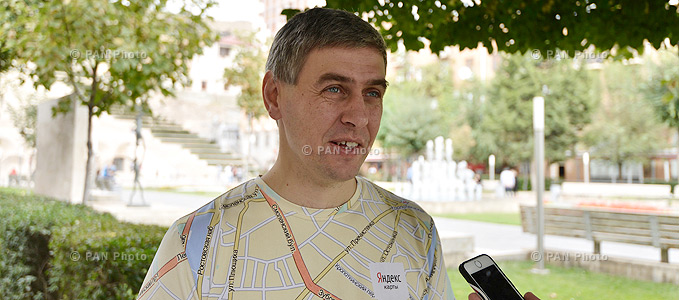 The specialists hope to publish the photos this year, but summer is a shooting season and there is a huge archive, with 'new' Saint Petersburg, Minsk and other cities pending publication.
"This is our first visit to Yerevan, following Yandex Taxi. The service is gaining popularity and needs a better map. Yerevan is changing: new buildings are being constructed and the panoramas will be updated regularly. So we hope to come back one day," Kalashnikov says.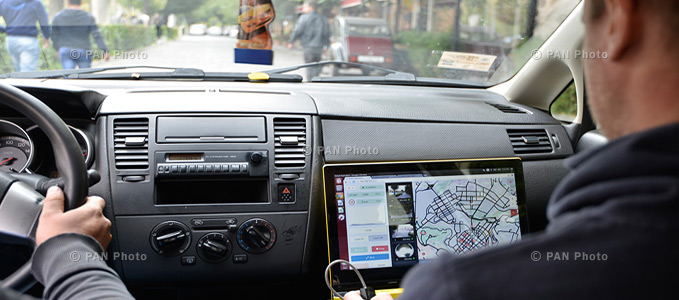 The users will be able to zoom in HD images to see the details.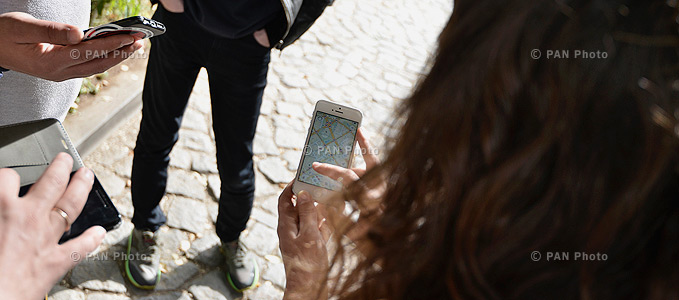 "Friendliness is one of the peculiarities of the Armenian capital, so we didn't experience any problems here. On the contrary, it helped make wonderful shots. For example, there will be a wedding ceremony shown on the panorama at St. Katoghike church," Kalashnikov concludes.