PanARMENIAN.Net - The World Judo Day is the birthday of Jigoro Kano, the founder of judo. Today, more than 20 million people practice judo around the world on a daily basis. The IJF has 200 national member federations and five continental unions.
The takenouchi-ryu martial art system founded in 1532 is considered the beginning of Japan's Jujitsu forms. Judo was derived from Jujitsu, the art for either attacking others or defending oneself with nothing but one's own body.
In 1882, Jigoro Kano made a comprehensive study of the ancient self-defense forms and integrated the best of these forms into a sport which is known as Kodokan Judo. The term Kodokan breaks down into ko (lecture, study, method), do (way or path), and kan (hall or place). Thus it means "a place to study the way". Similarly judo breaks down into ju (gentle) and do (way or path) or "the gentle way".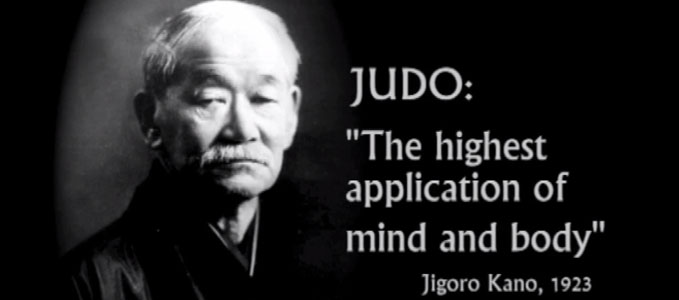 Jigoro Kano was born in 1860 to a sake-brewing family in the town of Mikage, Japan. However, Kano's father was an adopted son and he did not go into the family business. Instead, he worked as a lay priest and as a senior clerk for a shipping line. Kano's father was a great believer in the power of education, and he provided Jigoro, his third son, with an excellent education. Kano's mother died when the boy was nine years old, and his father moved the family to Tokyo. The young Kano was enrolled in private schools, and had his own English language tutor. In 1874 he was sent to a private school run by Europeans to improve his English and German language skills.
Standing 1,57m but weighing only 41kg, the youth was the object of daily tyranny and bullying by older and stronger boys. Tired of classmates' mockery, he strived for physical strength. It was then that he became interested in jujutsu, a martial art he once had heard about.
In 1875, Kano's first attempt to be admitted for jujutsu training was rejected. After learning that many former jujutsu practitioners became osteopaths to earn a living, Kano found a clinic run by Sadanosuke Yagi, who really practiced jujutsu in the past. However, the youth's request for instruction was refused. Yagi, in turn, referred him to Fukuda Hachinosuke, a bonesetter who taught Tenjin Shin'yo-ryu in a 10-mat room adjacent to his practice. Tenjin Shin'yo-ryu was itself a combination of two older schools: the Yoshin-ryu and Shin no Shindo-ryu.
Fukuda's training method consisted mostly of the student taking fall after fall for the teacher or senior student until he began to understand the mechanics of the technique. Fukuda stressed applied technique over ritual form. He gave beginners a short description of the technique and had them engage in free practice (randori) in order to teach through experience. It was only after the student had attained some proficiency that he taught them traditional forms (kata). This method was difficult, as there were no special mats for falling, only the standard straw mats (tatami) laid over wooden floors.
Kano had trouble defeating Fukushima Kanekichi, who was one of his seniors at the school. Therefore, Kano started trying unfamiliar techniques on his rival. He first tried techniques from sumo. When these did not help, he studied more, and tried a technique ("fireman's carry") that he learned from a book on western wrestling. This moment gave a start to his career.
At the age of 22, Kano became an instructor and opened a dojo of his own in rented premises. Using the money he earned, he prepared a 12-mat dojo which he called the "Kodokan". He also changed his school from "jujutsu" to "Judo". While gathering students and teaching Judo, he also began to incorporate the principles of body, mind, and character development into his Judo philosophy.
The categorization of Kodokan Judo was completed about 1887. The Kodokan had three broad aims: physical education, contest proficiency and mental training.
Proceeding with the organization of the Kodokan and enacting the regulations of Judo, Prof. Kano became the first Asian member of the International Olympic Committee in 1909 and worked for the spread of Judo world-wide. Judo became an official event in the Olympic Games of Tokyo in 1964, backed by Judo fans and sport promoters all over the world.
Jigoro Kano attained a doctorate degree in Judo, a degree equivalent to the twelfth dan, awarded to the originator of Judo only. He constantly worked to ensure the development of athletics and Japanese sport in general, and as a result is often called the "Father of Japanese Sports". In 1935, he was awarded the Asahi prize for his outstanding contribution to the organizing of sport in Japan during his lifetime.