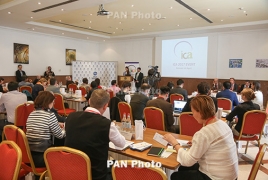 April 4, 2017 - 18:34 AMT
PanARMENIAN.Net - On Tuesday, April 4, the annual conference of International Consulting Alliance (ICA) kicked off in Yerevan, hosted by local Ameria Management Advisory Firm.
ICA is a network of independent like-minded organizations dedicated to providing top quality development consultancy services in emerging economies. It was launched in 2012 as an initiative of IBF International Consulting.
Ameria joined ICA board in 2013.
The conference is attended by more than 50 consultants from 30 countries worldwide, including Great Britain, France, Germany, Turkey, Madagascar, Cyprus, Italy, Belgium, Finland, Spain, Russia, Uganda, Zimbabwe, Kyrgyz Republic, China, FYR Macedonia and others.
Scheduled across 3 days, the conference brings together specialists from many countries to network, share experience and build new partnerships worldwide. Participants will analyze previous year's performance, review success stories and discuss potential future avenues for cooperation.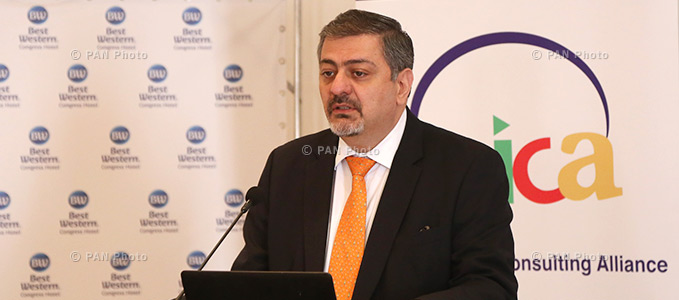 Deputy Prime Minister, Minister for International Economic Integration and Reforms of the Republic of Armenia Vache Gabrielyan spoke at the event welcoming the guests.
""It is very important for Armenia to host consulting companies which will help shape organizations and institutions correctly and ensure economic growth," Gabrielyan said.
Also, the deputy PM mentioned that the conference enables the Armenia-based firms to participate in competitions organized elsewhere.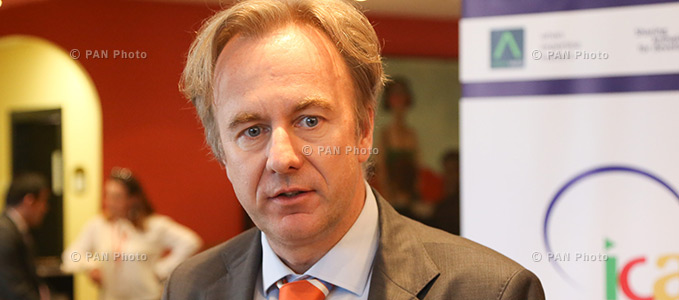 ICA founder, IBF CEO Frédéric André said that ICA has always sought to provide closer interaction between international and local companies, which would help enhance the efficiency of partnerships and enable countries to win more international tenders.
Speakers' panel also included director at Ameria Management Advisory Tigran Jrbashyan who said that ICA is a growing international organization whose members include companies from all over the world.
Ameria has implemented several projects in power and forestry sectors with a number of ICA firms, Jrbashyan explained.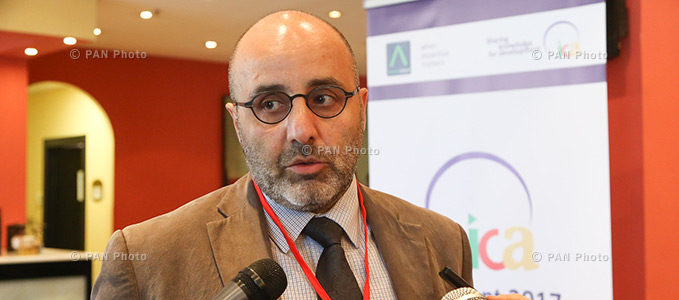 "We are now implementing two major projects in the energy sector with Italian and German companies. One of them refers to the provision of consultancy in the field of high voltage networks. The other one deals with equipment investment consultancy," Jrbashyan said in response to a PanARMENIAN.Net question.
A member of Ameria Group, Ameria CJSC is a leading full-service advisory firm in Armenia with significant activity in the areas of corporate restructuring, legal advice, corporate management consultancy, public administration and reforms, etc. As part of Ameria CJSC, Ameria Management Advisory Services specializes in strategy, operations, marketing, corporate finance, HR management, research and public sector consultations.