PanARMENIAN.Net - Using the information provided by open sources, PanARMENIAN.Net offers an overview of drones possessed by Armenia, Nagorno Karabakh and Azerbaijan.
Armenia possesses self-produced drones Krunk and Baze.
There are known to be several types of Krunk drones. A bigger one, Krunk 25-1 has course speed of 110 kph. It has a carrying capacity of up to 20kg, and is capable of developing a maximum speed of up to 140 kph. The drone can fly up to 210 minutes at the height of 500-3000 meters (maximum 4000 meters) and convey a video signal in the radius of 150 km.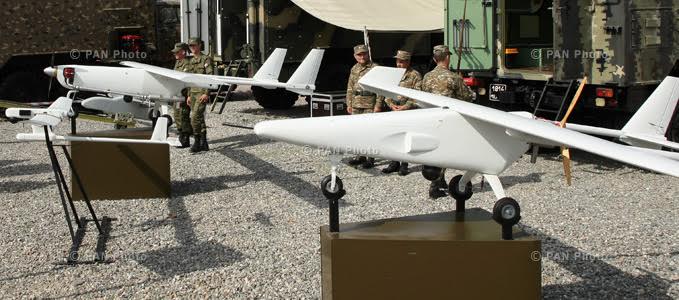 Drone Krunk 25-2 in the foreground
Krunk 25-2 has a carrying capacity of up to 15kg. It moves at a course speed of 110 kph, developing maximum speed of 140 kph. The drone can fly up to 210 minutes, capable to convey video signals in the radius of 100 kph. It flies at the height of 500-3000 meters.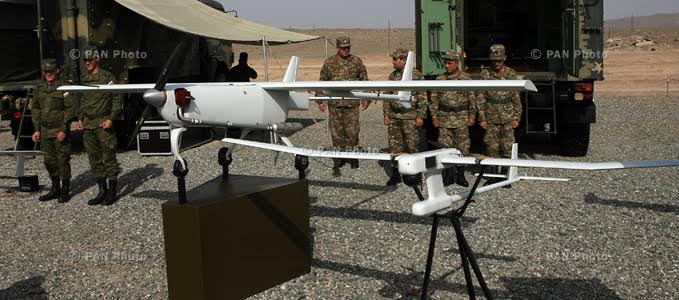 Drones Krunk 25-1 and Baze
The third Armenian drone Baze refers to the class of mini-drones. It weighs about 5.5kg, unlike other Krunk UAVs weighing some 40-60kg. It has a carrying capacity of 1.5kg at a course speed of 80kph. Maximum speed is 100kph. The drone can fly for about an hour at the height of up to 3000 meters, with the operation radius of 30km.
Unlike Armenia, Azerbaijan does not possess self-produced drones and employs Orbiter and Aerostar UAVs manufactured by Israel.
As mentioned above, the Azerbaijani side made active use of Israeli kamikaze drones IAI Harop. The Centre for Analysis of World Arms Trade (CAWAT), however, provides no information on Azerbaijan's purchase of the UAVs. The IAI Harop is the larger version of the IAI Harpy and is launched from ground- or sea-based canisters. It boasts a flying time of 6 hours and a range of 1000km both ways (at a speed of 185 km/h). The drone is designed to loiter the battlefield and attack targets by self-destructing into them.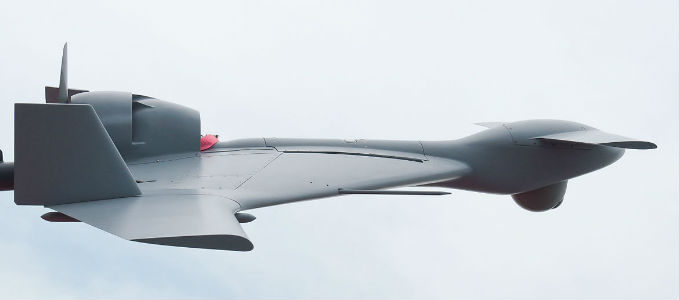 The IAI Harop, Photo by Julian Herzog, Wikimedia Commons
During the battles in April, Azerbaijan also used ThunderB tactical UAVs, some of which were downed by Karabakh's air-defense units. The ThunderB is a small sized drone (28Kg, ~4m wing-span), with innovative and effective capabilities previously found only in much larger UAVs, usually weighing above 180kg. It is launched in the field from a launcher and recovered by a parachute and an airbag. The drone has an endurance capability of up to 24 hours.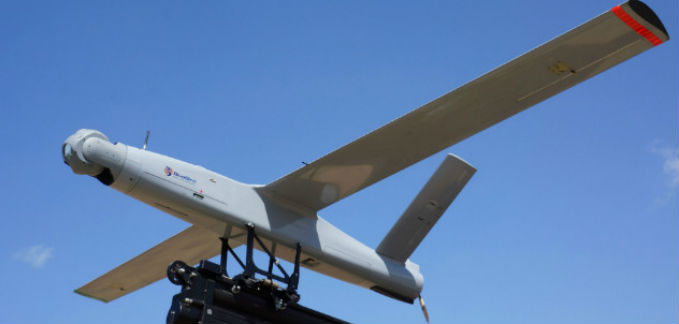 BlueBird ThunderB; Photo from the AUS&R 2015 conference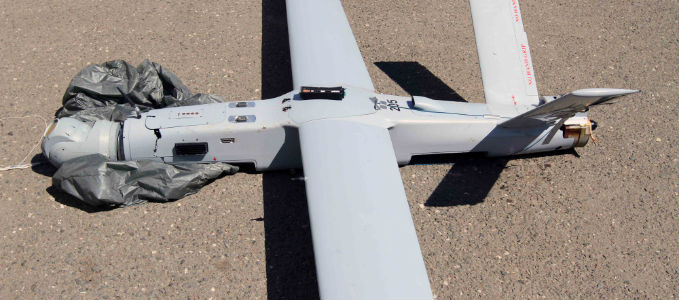 BlueBird ThunderB downed by Karabakh's air-defense units
According to CAWAT, Azerbaijan paid $15mln to Aeronautics company to buy 36 Orbiter 2M drones that were delivered in 2011-2012. The manufacturer says the drone can fly up to 4 hours and carry up to 1,5kg of useful load, operating in the radius of 100 km.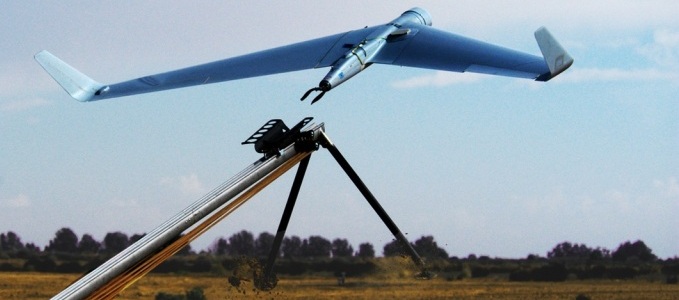 Orbiter 2M. Photo by the manufacturer
CAWAT says that in 2008 Azerbaijan ordered 30 Aerostar UAVs that were delivered about 5 years later. The drone operates in the radius of 250 km and can fly for 12 hours with the useful load of up to 50 kg.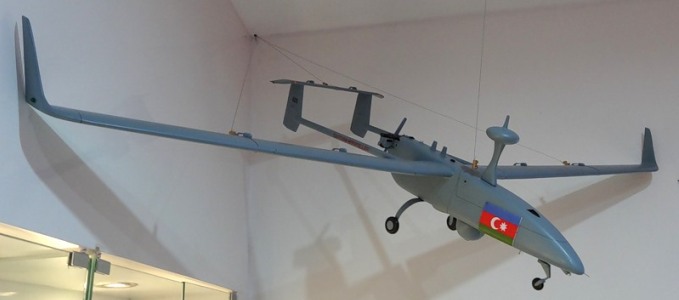 Aerostar. Photo by I. Korotchenko
Other possible acquisitions
CAWAT also reports about the purchase of two Hermes 450 drones for $20mln and 16 Heron-1 drones for $300mln, however, this information has not been confirmed. The arsenals of conflicting parties may also be stocked with other drones: the Nagorno Karabakh air-defense units, in particular, destroyed an Azerbaijani drone in 2011 which resembled a "hybrid" of several other UAVs. No official information about the lost drone has been provided by Baku.