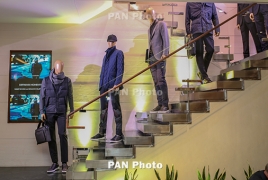 October 11, 2017 - 15:36 AMT
PanARMENIAN.Net - On Thursday, October 5 the Italian brand Ermenegildo Zegna celebrated the 11th anniversary of its activity in Yerevan. The event held at the brand's store was attended by loyal Zegna customers and company representatives from Italy. Also, public and political figures as well as celebrities participated in the event.
The Ermenegildo Zegna showroom in Yerevan opened its doors back in 2006. The brand is represented in Armenia by Z&A Stores which also includes Burberry, Polo Ralph Lauren, Emporio Armani, Coincasa stores and a multi brand boutique - Rosie. The brand goes to great lengths to provide the best to its customers.
Grandmaster Tigran Petrosyan, who was among the guests on Thursday, said that the company offered interesting clothing designs.
"I'd like to congratulate the brand on its 11-year activity in our country and wish them many happy returns," said Petrosyan.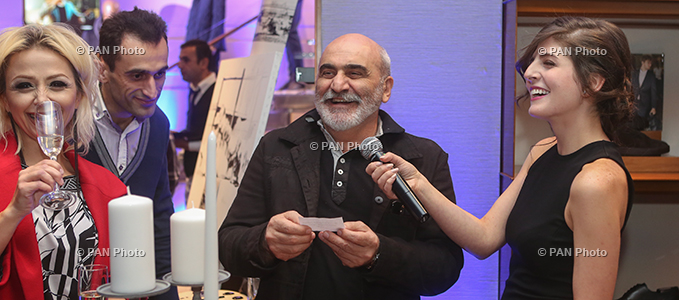 According to actor Mikayel Poghosyan, initiatives performed with high quality are always pleasing and engaging.
"This is a serious brand, and I'd like it to always be popular in Yerevan, so that people, who have made their contribution to the creation of the store and worked for its development, are satisfied," Poghosyan said, adding that quality is always appreciated.
Among the guests was singer Hayko, who stressed that it was a great honor for him that Z&A Stores had supported his recent solo concert as the general sponsor.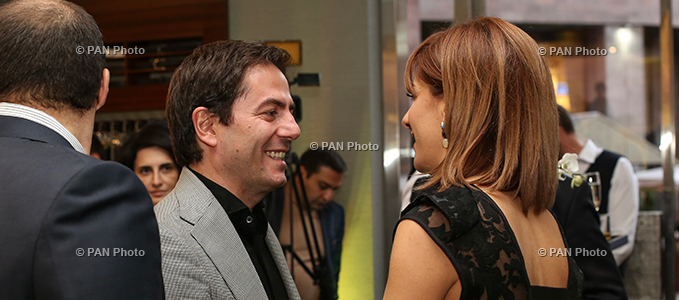 "I was greatly honored, as Zegna has always maintained high standards of quality all over the world. As a musician, I do my best to maintain the quality of my work, and this, I think, became the basis for our cooperation, which will continue in the future too," he said, wishing new achievements to the company and its personnel.
One of the brand's slogans is "No borders in Excellence," which clearly demonstrates the priorities in the fabric creation process. Ermenegildo Zegna stands behind the best fabrics, such as Trofeo, Trofeo 600, High Performance, 15 MILMIL 15, 12-13 & 14 MILMIL, Zegna Silk, which are exclusively used for the brand's collections.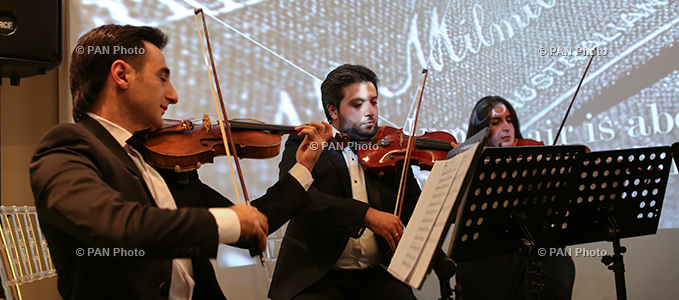 Chief Designer of Yerevan Gaga Amatuni says he is long familiar with the brand, wears Ermenegildo Zegna and appreciates the quality.
"I really like both the style and the quality that Zegna offers. I think people who likewise appreciate the quality and taste in clothing, should use the brand's products," Amatuni stressed.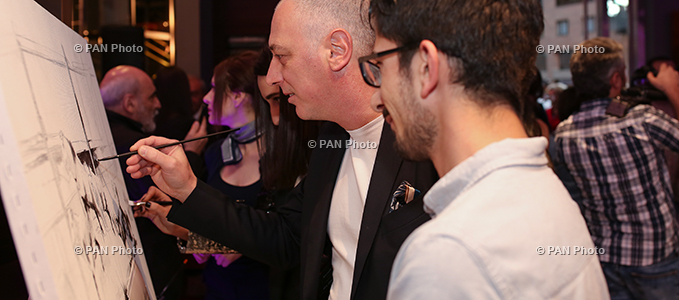 Since 1972, Zegna offers a unique made to measure service - Su Misura - with the brand's skilled tailors creating custom-made perfect clothing, built around the customers' preferences. Every single detail, pattern and fabric are agreed with the customer and designed skillfully to highlight the individuality and comfort in clothes.